vs.

 

self-centeredness
Willingness to change my schedule and priorities to meet a need
To practice Availability I will:
put others ahead of myself
find a way to help, not a way to hide
be ready when I am called
be glad for the change to serve
check with the right people before making commitments
"Available to God"
Availability, to the faithful, means being available to God and to each other. God calls each of us, through Baptism, to work for his Kingdom. We are called to serve him by serving each other. Matthew tells us "Truly I tell you, whatever you did for one of the least of these brothers and sisters of mine, you did for me.'
When a faith community works together to fulfill all of the ministry roles they accomplish something that they could not do alone. The active members are available to the active ministry of the faith community.
This month, how will you be available to your family, faith, or community?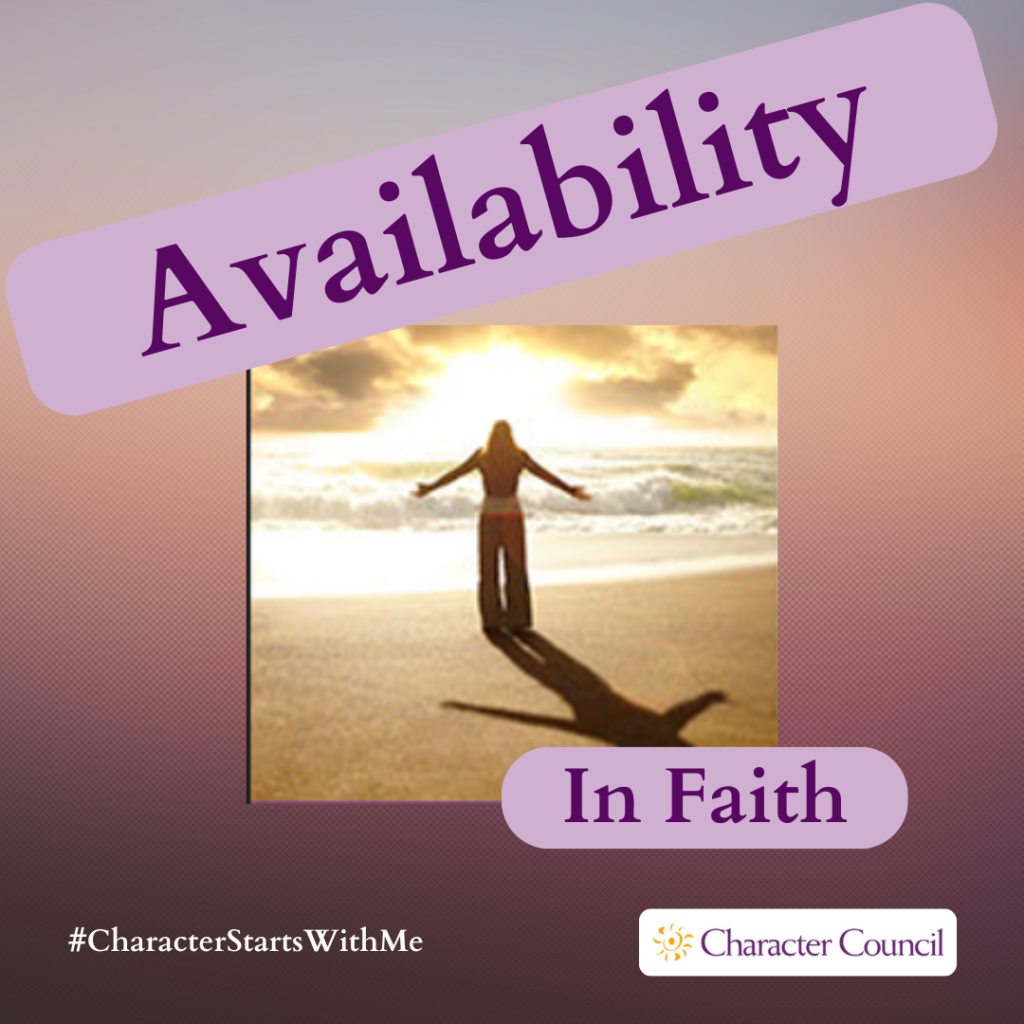 Archived Bulletins on  Availability:
Children and Family Resources