These games are designed for the character quality listed.
Cover the Coin (Honesty) $15
Feed the Lion (Courage) $20
Screaming MeMe's (Humility) $30
Golden Rule Puzzle (Respect) $20
Red Light – Green Light (Cautiousness) $20
Step by Step (Determination) $20
Aim High (Wisdom) $15
Bounce Back (Resilience) $15
Egg Face (Compassion) $20
What's Missing? (Alertness) $20
Memory (Attentiveness) $15
Service Please (Availability) $15
Walk a Mile in My Shoes (Forgiveness) $25
These games can be modified to teach different qualities. You will choose one quality for the game.
Cup Stack (Cooperation or Responsibility) $15
Jenga (Acceptance or Trustworthiness) $25
These games can be used for any of our 36 qualities:
Duck Pond $25
Ring Toss $20
Smarty Pants $20
Base Delivery and Set Up Fee: $25    (may have an extra fee based on distance)
Attendant to stay during the event: $50
Some events include a passport or ticket to be punched at each booth as an incentive to visit all of them. The rental of punches is $10. Design and printing of the passport are not included.
Notes
The structure of the games is set up so that the players are successful at the game. There are no prizes for 'winning' at each booth, but some people like to give out candy or a small treat to all players.

Written instructions are included for each game with suggestions of how to chatter about the character quality with the players.

Some games require a table and others require floor space.

Tables are not included.

It is suggested to have two volunteers run each game.

For smaller crowds, one is enough with a few floaters.

The rent of the games will be quoted for single-day use.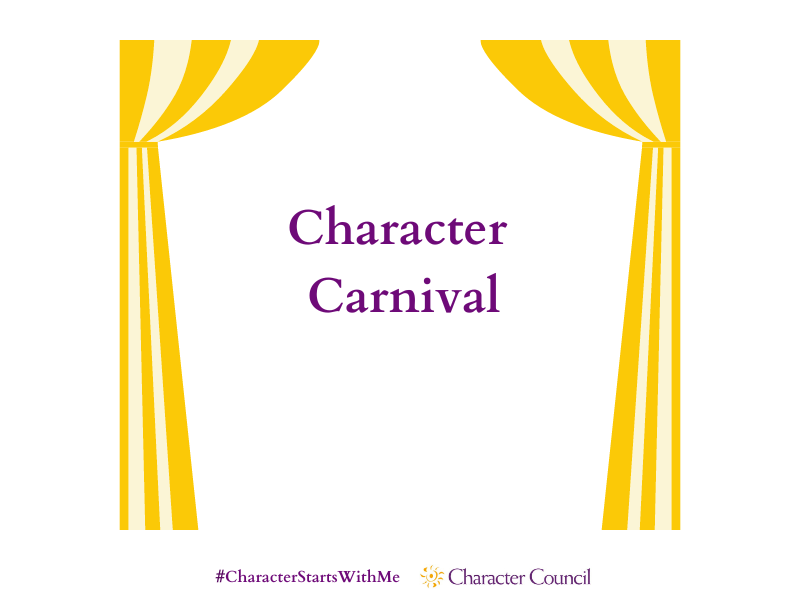 These games are appropriate for many events such as:
Field Day
Summer Camp
Block Parties
Church Festivals
Family Reunions or Picnics
Elementary Schools
Scouts
If you are interested in renting these games for your event, please contact us using this form.
Download a printable copy of this information here.