vs.

 

entitlement
Demonstrating appreciation to others for what I have and how they have helped me
To practice Gratefulness I will:
show others how much I appreciate them
write thank-you notes
take care of what I have
count my benefits rather than my burdens
be content
The Greatest of Virtues
"Gratitude is not only the greatest of virtues, but the parent of all the others." Cicero argued this centuries ago but it appears to be time-honored wisdom. A constant and consistent focus on Gratefulness is transformational in our lives. Gratefulness goes beyond the simple kindness of responding to a gift with a "Thank You". Gratefulness is being grateful for the giver, not just gift. It is seeking the good when faced with difficulties and failures. It is recognizing that the greatest blessings in our lives are the people and then showing genuine appreciation for them in your life. It is understanding that the best way to say "thank you" is to give back and that it may not be directly to the person who gave to you. Focusing on gratefulness helps us to be more Christ-like in our relationships and attitudes. When we are grateful, we feel and act abundantly blessed. This feeling ripples into everything we do.
This month, practice gratefulness in good times and in bad.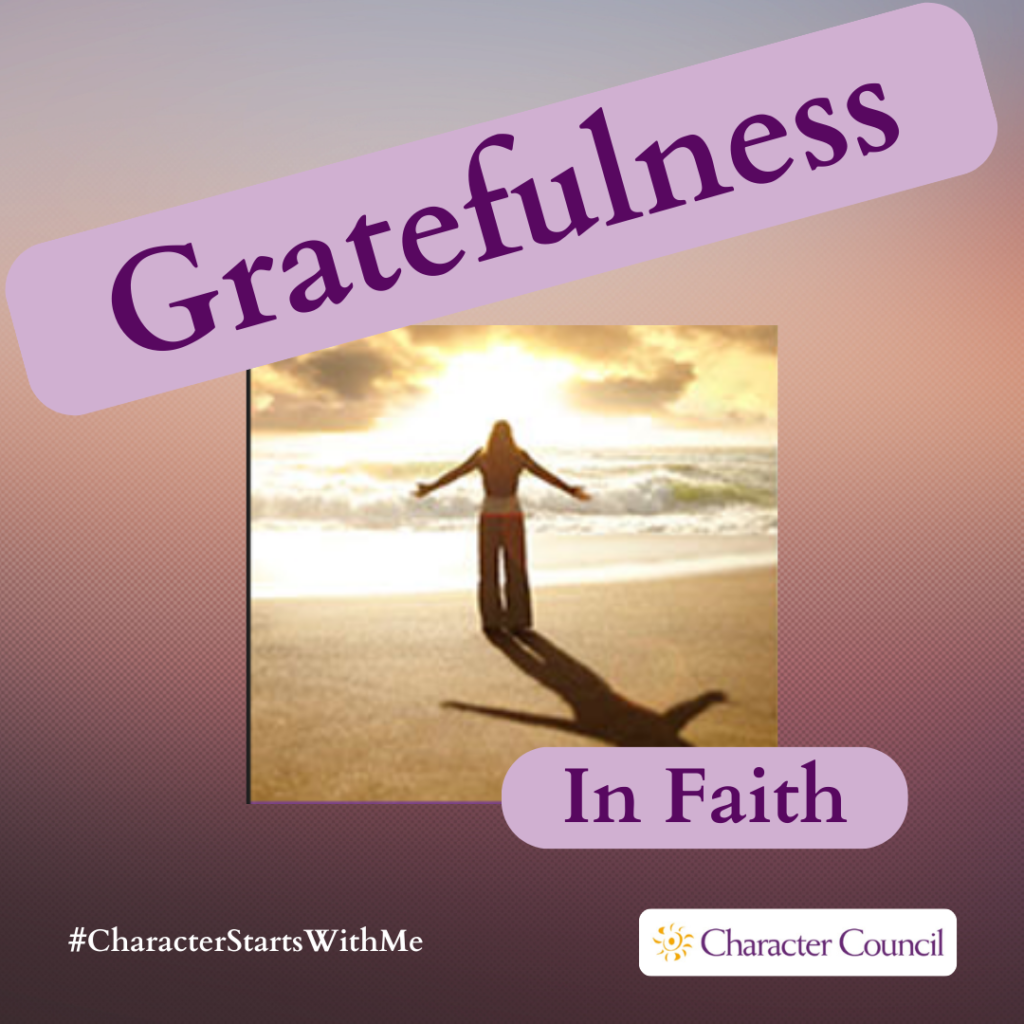 Archived Faith Resources
1-Minute Testimonials
5-Minute Studies
Children and Family Resources
4-Minute Sermons