Gratefulness In the Community
vs.

 

entitlement
Appreciating what I have and how others help me
To practice Gratefulness I will:
show others how much I appreciate them
write thank-you notes
take care of what I have
count my benefits rather than my burdens
be content
Thank with Character
We may utter the words "Thank You" or a similar phrase often, but if you really want the phrase to be heard, pair it with a character quality.  For children, especially, when you recognize their character-based effort over the achievement, it identifies a generalized good behavior to repeat over the specific reason for the thanks.  Here's an example:  Margie, thanks for helping your brother with his chores.  You were generous with your time in helping someone.  Robert, thanks for bringing me soup when I was sick.  You are so compassionate.  When you deepen your thanks by including character, you are showing a deeper observation which can make the receiver of your thanks feel even more appreciated.
How will you use character in your Thank yous?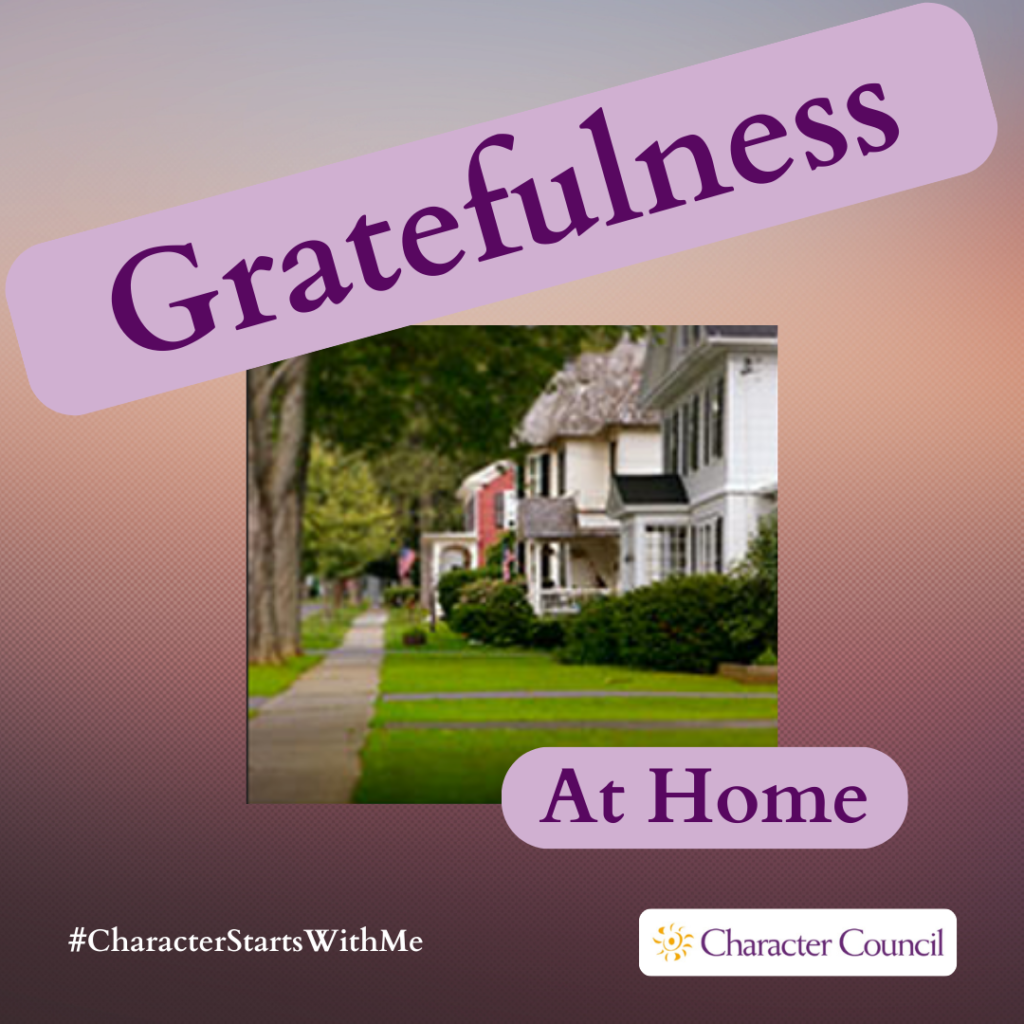 The Links below will take you to Resources you can use with the family or within community organizations
to teach the Character Quality of Responsibility.