vs.

 

procrastination
Processing information and finalizing difficult decisions
To practice Decisiveness I will:
look at things from more than one point of view before making up my mind
not look back
follow through on decisions
make the right decision and stick to it
make good decisions in spite of peer pressure
"WWJD – What Would Jesus Decide?"
So what would Jesus decide? He would look to his Father for guidance and the courage to love all those around him. He would make sure that all his decisions reflected his Father's compassion and mercy. He would do the right thing, even when it is hard or unpopular. He would follow his Father's will, even when it meant dying on the cross for us. That is what Jesus would decide to do.
This month, how can you apply WWJD to your daily decisions?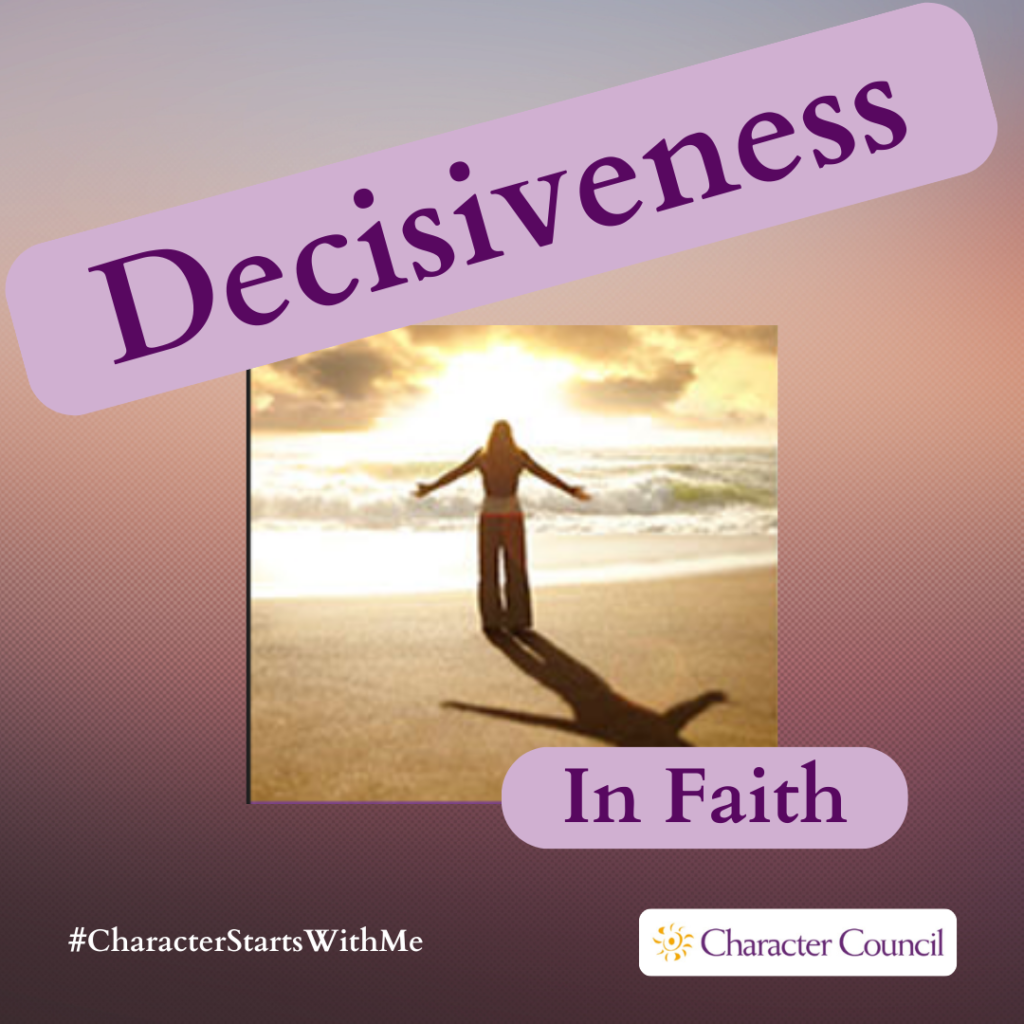 Archived Bulletins on Decisiveness:
Bulletin Inserts
Children and Family Resources