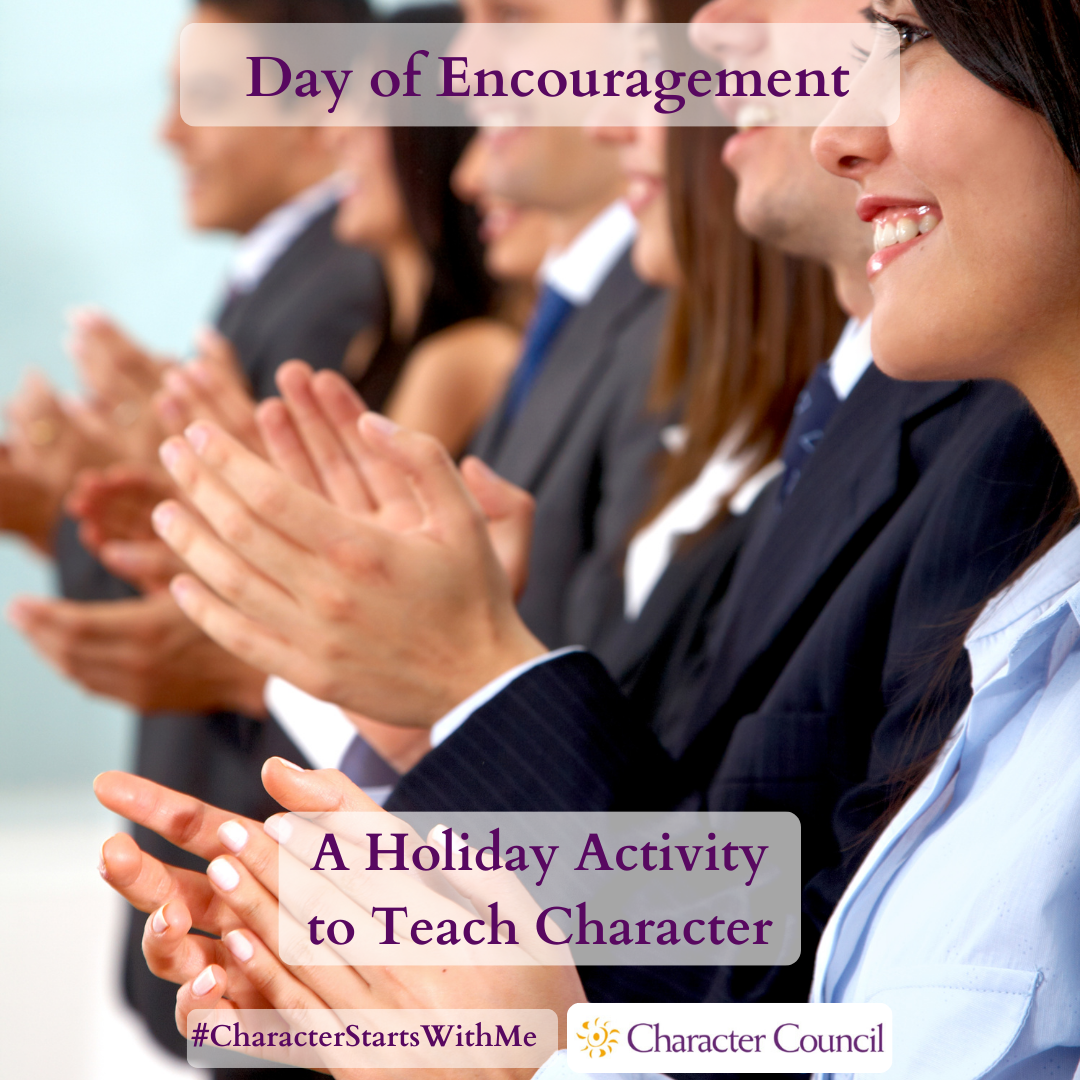 Day of Encouragement (Sept 12) was started in 2007 by a group of Searcy, Arkansas teenagers who felt that encouragement could help many teens face their problems. The Mayor of Searcy proclaimed September 12, Day of Encouragement. A similar proclamation was made by the Arkansas Governor. Later, President George W. Bush made it a National Day of Encouragement.
What kinds of activities are encouraging to others? Here are some suggestions to get you started.
• Listening and spending time with someone makes them feel important.
• Smiling and saying positive things about them may cheer them.
• Notice when they do something right or put in a lot of effort and recognize their diligence or determination.
• Express gratefulness and appreciation for the person they are.
• Be a cheerleader by applauding for them and giving them the 'celebrity' treatment.
• Do something nice for them.
• Send them a thinking of you card.
• Express interest in the things in which they are interested.
• Forgive them.
• Think about times when you have felt encouraged and pass that on to someone else.
• Avoid whining about your own problems and model positive self-talk.
Now that you have some suggestions, think of the person in your life who is most in need of encouragement and make plans to execute a few of these ideas. Do any of these ideas particularly resonate with you? If so, make a habit of trying to do that one thing with everyone you know. Find ways to add it organically to a conversation so as not to be the obnoxious encourager.
Final note: Do you think being an encouragement to others will bolster your own positive thinking?