National Crayon Day, March 31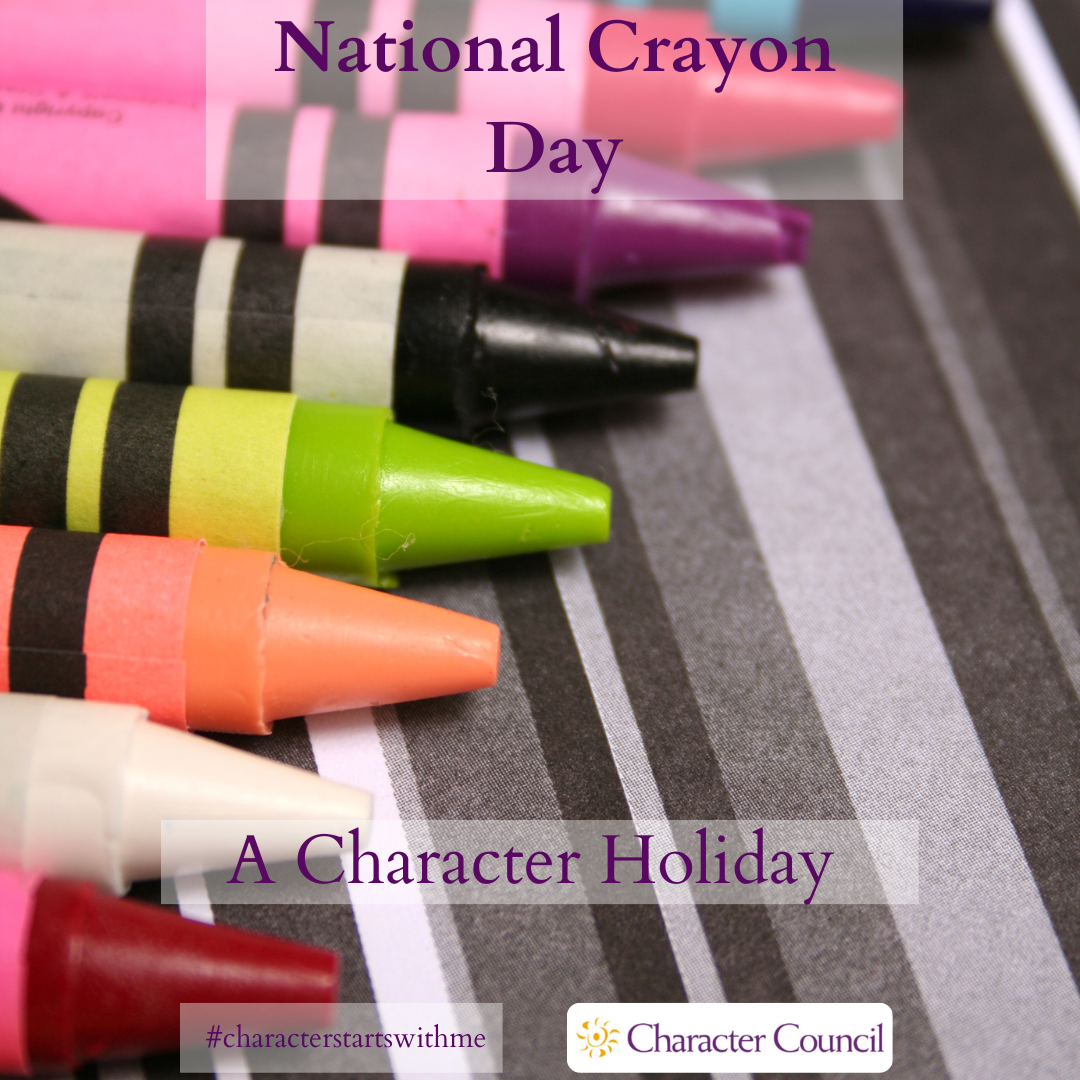 Crayons are a great way to be Creative from simply using them to draw or color a picture to getting fancy with melting them (with adult supervision) for more involved crafts. For more information on National Crayon Day visit the website at https://nationaltoday.com/national-crayon-day/
For some suggestions on way to use old crayons visit these websites or use your favorite search engine to find other:
https://www.weareteachers.com/broken-crayons/
https://www.makeandtakes.com/new-uses-old-broken-crayons
Respect the earth and learn how to recycle your old crayons through the Crayon Initiative. They collect old crayons and recycle them into new crayons and donate them to places like children's hospitals. They estimate they keep almost 60 million crayons out of landfills in a year.
https://thecrayoninitiative.org/

Another recycling program that offers the new crayons for sale that are made from old crayons.  Your school can purchase for your school store and close the loop:
https://www.crazycrayons.com/recycle-program/
The Crayon Collection helps you connect restaurants with used but usable crayons to low-income schools that could use the crayons rather than throwing them away.
https://crayoncollection.org/programs/crayon-recycling/

Idea: Be a Leader in your school. Talk to your teacher or principal about how to collect old crayons at the end of the year that can be donated, recycled through one of these agencies, or made into new crayons by school families or the art department for others in the community. Be aware of the costs involved in any of these options and plan on how to cover the costs.
When you are done, process the activity with these or similar questions:
Does the smell of crayons invoke any memories?

What are your two favorite colors you like to use together?

How did it feel to make something new out of old crayons that may have ended up in a landfill?

What do you think about what Robert Fulghum said about crayons:




"We could learn a lot from crayons; some are sharp, some are pretty, some are dull, while others bright, some have weird names, but they all have learned to live together in the same box."

Will you remember about learning to live together the next time you open a crayon box?