vs.

 

foolishness
Making practical application of what is learned
To practice Wisdom I will:
seek out knowledge to fill in my gaps
learn from correction
choose my friends carefully
consider the consequence of my action
ask "what is the right thing to do?"
Wisdom in the Workplace
In the workplace, Wisdom is essential for success. Wise employees can think critically, solve problems, and work effectively with others. They are also able to adapt to change and overcome challenges. A wise leader can see the big picture and make decisions that are in the best interests of their followers. They can also resolve conflicts, inspire others, and create a positive work environment. They can encourage employee wisdom by providing opportunities to learn and grow through training, development programs, and mentoring. Another way to cultivate Wisdom is to create a culture of respect and trust. This will encourage employees to share their ideas and perspectives and to learn from each other.
How will you cultivate Wisdom to create a more productive and positive organization?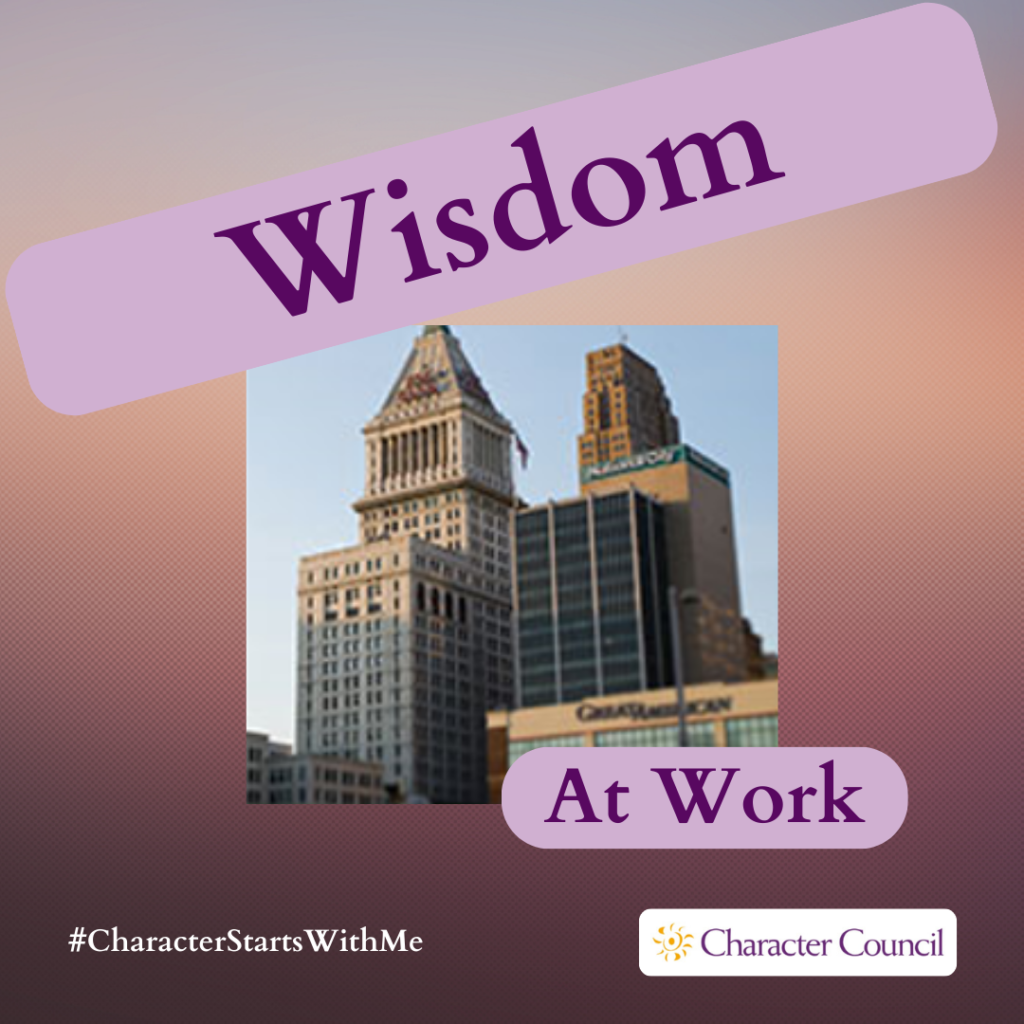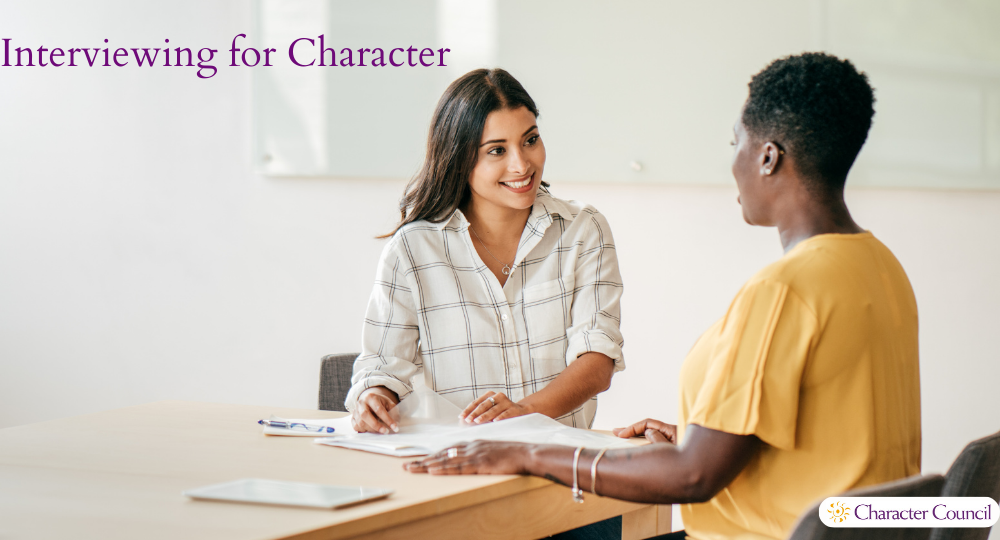 The Links below will take you to the most recent Team Building blog post and the previous posts. These are not related to a particular quality.
You will need a large venue for this game. Divide the group into smaller groups of 6 - 8 participants. Pair up the groups. If you have an uneven number of groups, you can have one set of three groups work together. Give each group a Beach Towel. The participants...

What We Are Reading This Month
The Art of Quiet Influence: Wisdom and Mindfulness for Work and Life
b

y Jocelyn Davis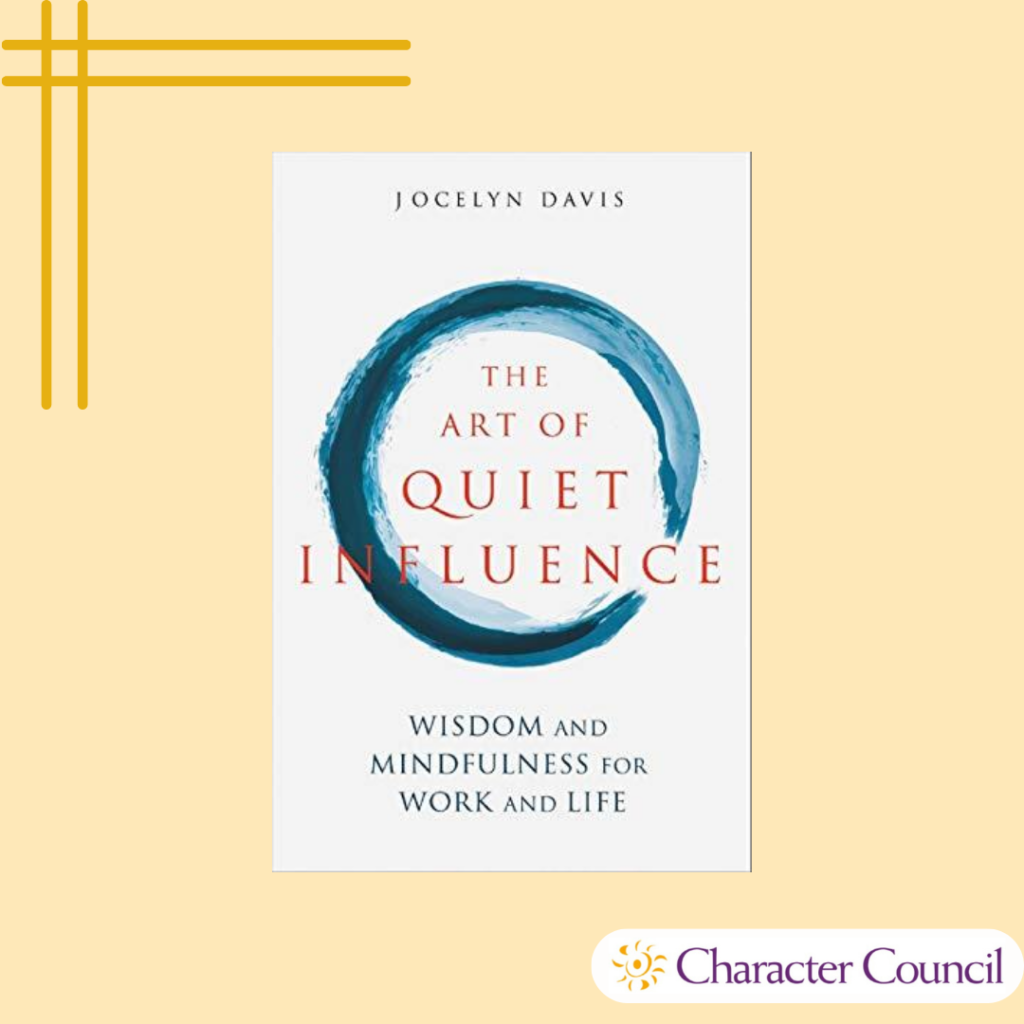 on our Wisdom in Business Shelf
Our other Pillars have resources that can be used in a workplace setting.

Quotes
Character All Month Calendar
Related Qualities
Character Holiday Activities
Family Activity (with a printable for sending home to parents)

Christian Family Activity
Bible Verses
Christian Poster
Prayer and Reflections
Archived Resources