vs.

 

rudeness
Treating others with honor and dignity
To practice Respect I will:
Have consideration for those around me.
Treat others as I would want to be treated.
Be careful not to use offensive language.
Honor my elders and my authorities.
Not keep others waiting.
"Respect Over Rudeness"
The current labor shortage amid the pandemic is bringing out more incivility in the workplace. It comes from overworked employees, overwrought employers, vendors with supply chain issues, and disappointed, impatient customers. Rudeness is everywhere, so how can we fix it? The answer is to return to the basics of Character.
Employers need to model the behavior they want to see in their employees. If you want your employees to be Positive and Gracious in dealing with customers and vendors, you must show them the Respect they deserve. Are you Grateful for their service? Positive in your interactions? Flexible as they balance work-life pressures? Do you view them as individuals or cogs in your wheel? Respecting employees can reduce retention issues.
Employees need to be Patient with the current situation and play the long game. Be Dependable and Enthusiastic. Use your Initiative to address problems and build your Resilience. In the end, your Loyalty should be rewarded. And if it's not rewarded in this instance, you'll know that you operated at your highest, and eventually, the reward will come.
Customers (that's all of us!) can use a dose of Respect, also. We've all been disappointed in not finding exactly what we want, but we need to practice a little Humility and realize that it just isn't all about us. When the restaurant is out of your favorite topping, be Courageous and try something new. When the pharmacy drive-up is closed due to staffing, Happily walk in to get your prescription. With shipping on gifts being unpredictable, be Creative and purchase local experiences such as Zoo or Museum admissions or visit local artisan shops to pick up unique or handcrafted items. No matter your transaction, be encouraging to the harried staff and let them know you appreciate their work. You'll stand out among the complainers.
This month, how will you use your Respect to combat increasing rudeness?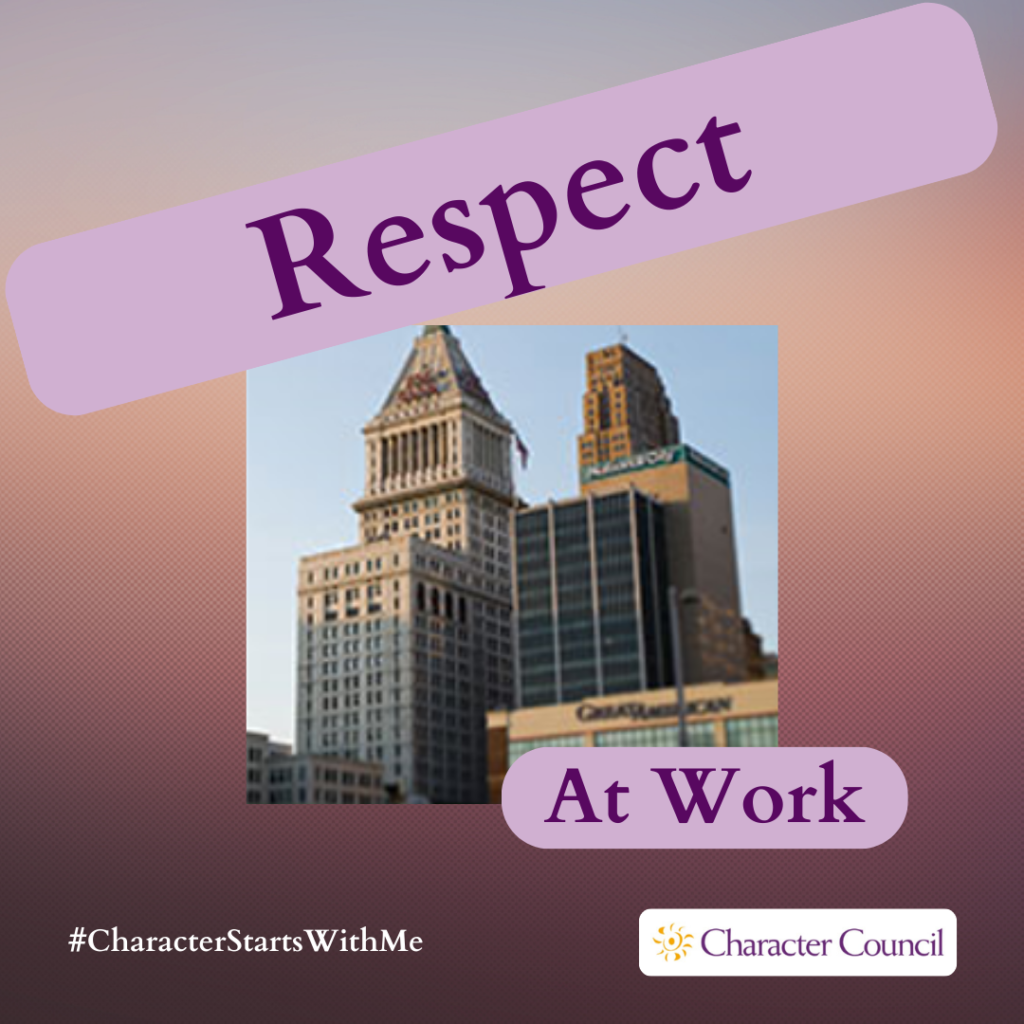 The Links below will take you to the most recent Team Building blog post and the previous posts. These are not related to a particular quality.
Everyone has a favorite cartoon character but that is not what this exercise is about. Each person needs to pick the cartoon character that they either want to be like or one that they think they are like. You can switch it to people in current commercials or sit-com...