vs.

 

stubbornness
Adjusting to change with a good attitude
To practice Flexibility I will:
not get upset when plans change
accepting the things I cannot change
be open to new and different experiences
learn from my mistakes
anticipate and prepare for change
"Recognize Your Flexibility"
Around 1990, my father and father-in-law both retired from the first company for which they worked, both with over 40 years of service each. That is rare in my generation. According to the Department of Labor, "Individuals born in the latter years of the baby boom (1957-64) held an average of 12.3 jobs from ages 18 to 52, according to the U.S. Bureau of Labor Statistics." Some of these represented not only job changes but career changes. Personally, I have had multiple careers. In 40 years, I've gone from Information Technology to Adjunct Professor to Ministry and back to Information Technology, and now retired. For the latter half of that time, I worked for the Character Council using all of those career skills.
One might think that staying at the same job does not require Flexibility. My father worked as a line mechanic in manufacturing. My father-in-law worked for a Steel Mill. Both were blue-collar. Flexibility for them was getting used to new bosses and co-workers, new product lines, and new equipment. Can you imagine how safety training changed from the beginning to the end of their careers?
Flexibility is not being so changeable that you let the wind blow you wherever. You need a dose of Wisdom to be able to know when to accept change and when to stand firm. Experience and openness will add to that Flexibility Wisdom.
How many of your days go exactly how you planned them? Practice Flexibility as you respond to all of the things that happen in (or to) your day. Recognize the power of your Flexibility whenever you have to zig when you planned to zag. Practicing and recognizing it in the small stuff makes it more available to use when a larger crisis hits. Being Flexible will feel more comfortable in an emergency if you have experience using it.
This month, recognize all those times you are Flexible so you can be prepared to use it more often.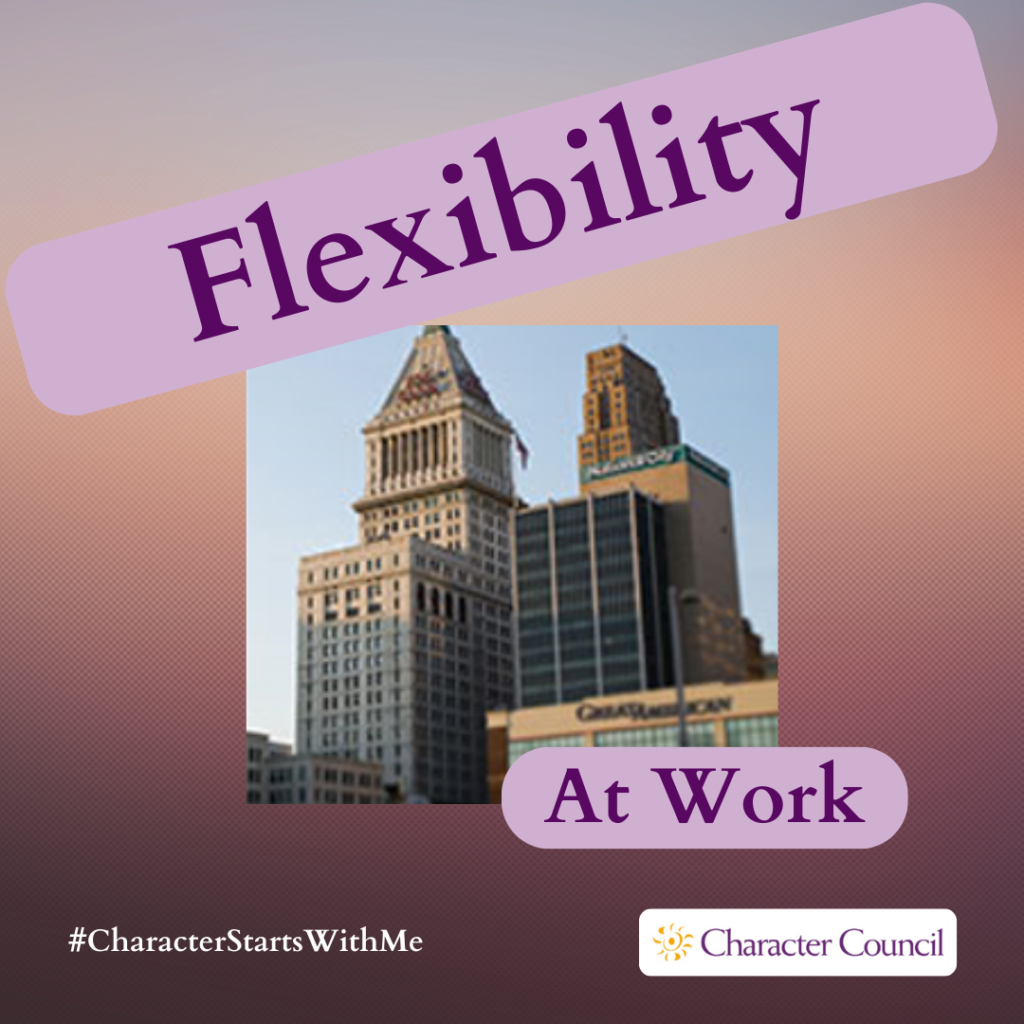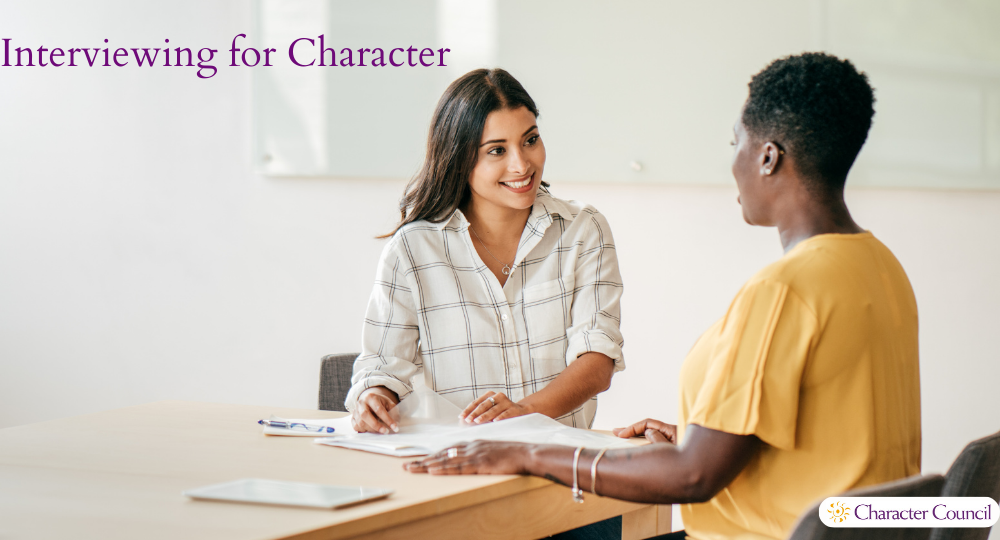 The Links below will take you to the most recent Team Building blog post and the previous posts. These are not related to a particular quality.
Everyone has a favorite cartoon character but that is not what this exercise is about. Each person needs to pick the cartoon character that they either want to be like or one that they think they are like. You can switch it to people in current commercials or sit-com...

What We Are Reading This Month
Flux:   SuperPowers for Thriving in Constant Change
b

y April Rinne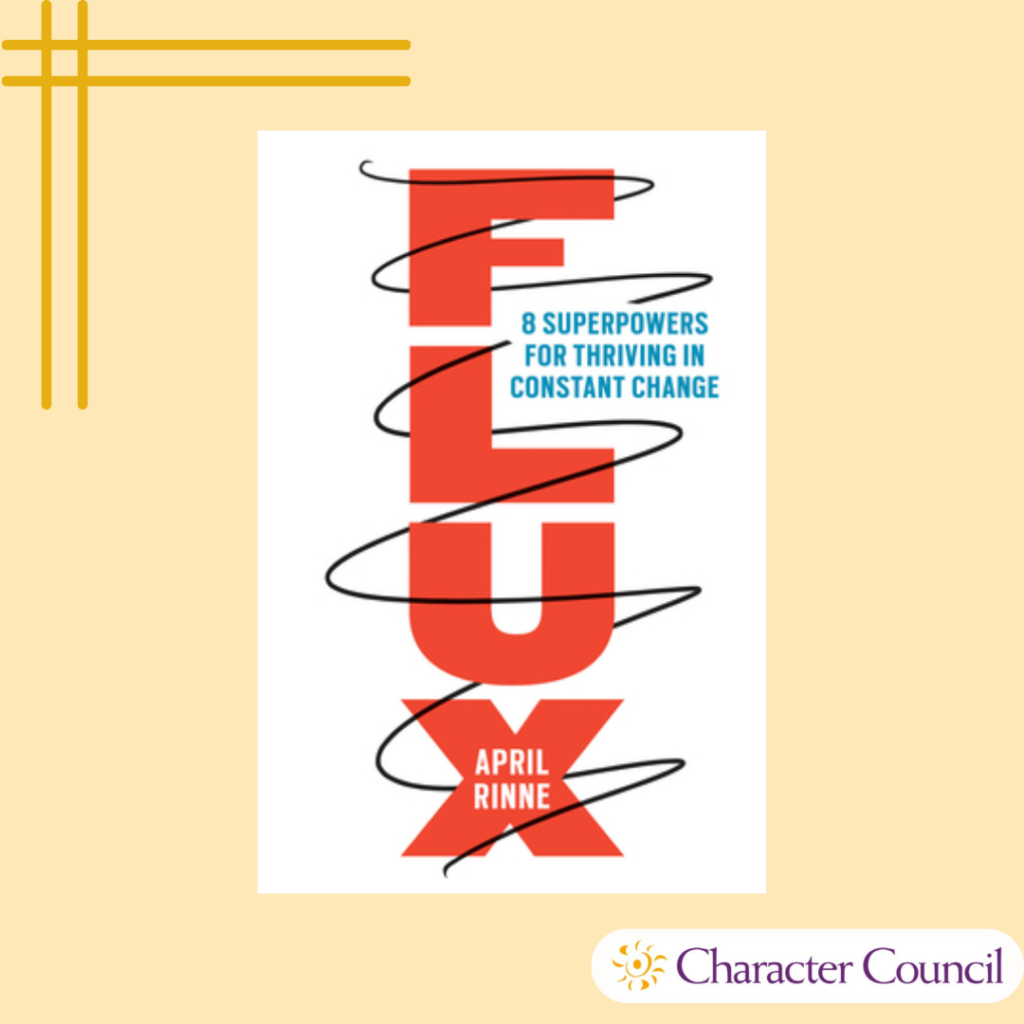 on our Flexibility in Business Shelf
Our other Pillars have resources that can be used in a workplace setting.
Activities
No Matter How You Say It
Curriculum Connections
Croskey's Corner
Quotes
Character All Month Calendar
Related Qualities
Character Holiday Activities
Family Activity (with a printable for sending home to parents)
Christian Family Activity
Bible Verses
Christian Poster
Prayer and Reflections
Archived Resources