Collaboration In Business
vs.

 

antagonism
Understanding others to effectively work with them
To practice Collaboration, I will:
Support the goals of the group

Be a team player and pull my share of the load

Help others be successful

Genuinely listen to other's opinions and needs

Recognize and appreciate the contributions of others
​Collaboration in the Workplace
Collaboration is a crucial skill for success in the 21st century. In the workplace, people are increasingly working in teams to solve problems and complete projects. We are all connected to each other in ways that were never possible before. In today's increasingly complex and interconnected world, Collaboration is essential for organizations to be successful.
There are many benefits to Collaboration in the workplace. Productivity increases when people collaborate to share ideas and resources. Collaboration can bring different perspectives to the table, leading to better decision-making. Pooling knowledge and skills solves problems more effectively and can increase innovation. Collaboration can help spark creativity, as team members can share their different perspectives and ideas. Employees who feel part of a collaborative team are more likely to be satisfied with their work. 
Cross-functional teams can be a start to cross-training and a better understanding of the needs of other departments. It can help employees see the larger picture of the company goals and assist them in feeling connected. Having a more comprehensive view of the organization may give a dissatisfied employee an opportunity to transfer to an area that is a better fit, allowing the company to retain them.
How will you use Collaboration to improve the culture at your organization?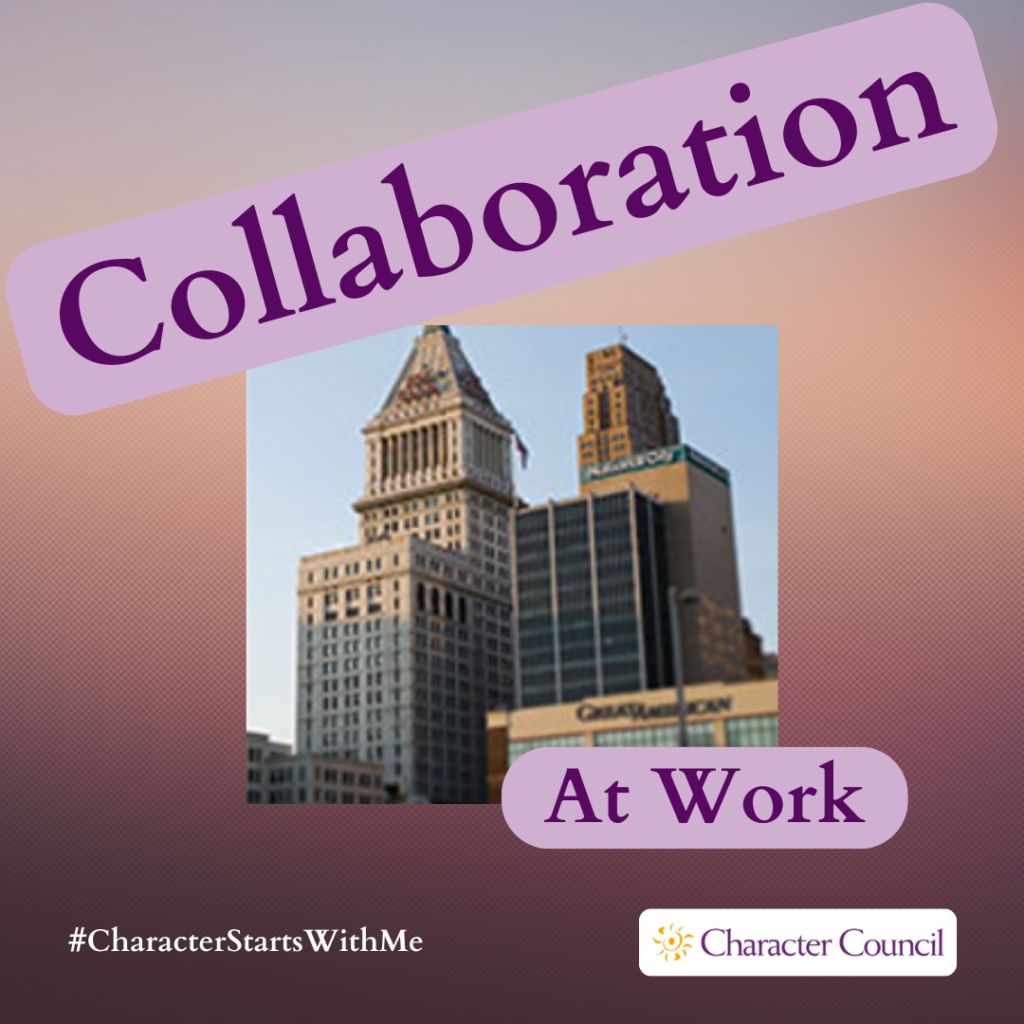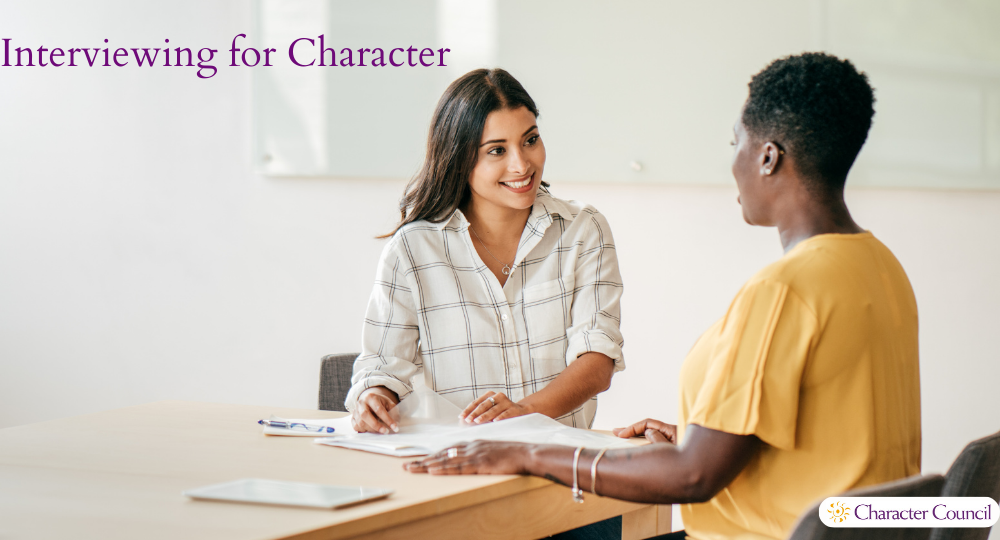 The Links below will take you to the most recent Team Building blog post and the previous posts. These are not related to a particular quality.
Everyone has a favorite cartoon character but that is not what this exercise is about. Each person needs to pick the cartoon character that they either want to be like or one that they think they are like. You can switch it to people in current commercials or sit-com...

What We Are Reading This Month
We're All in This Together:
Creating a Team Culture of High Performance, Trust, and Belonging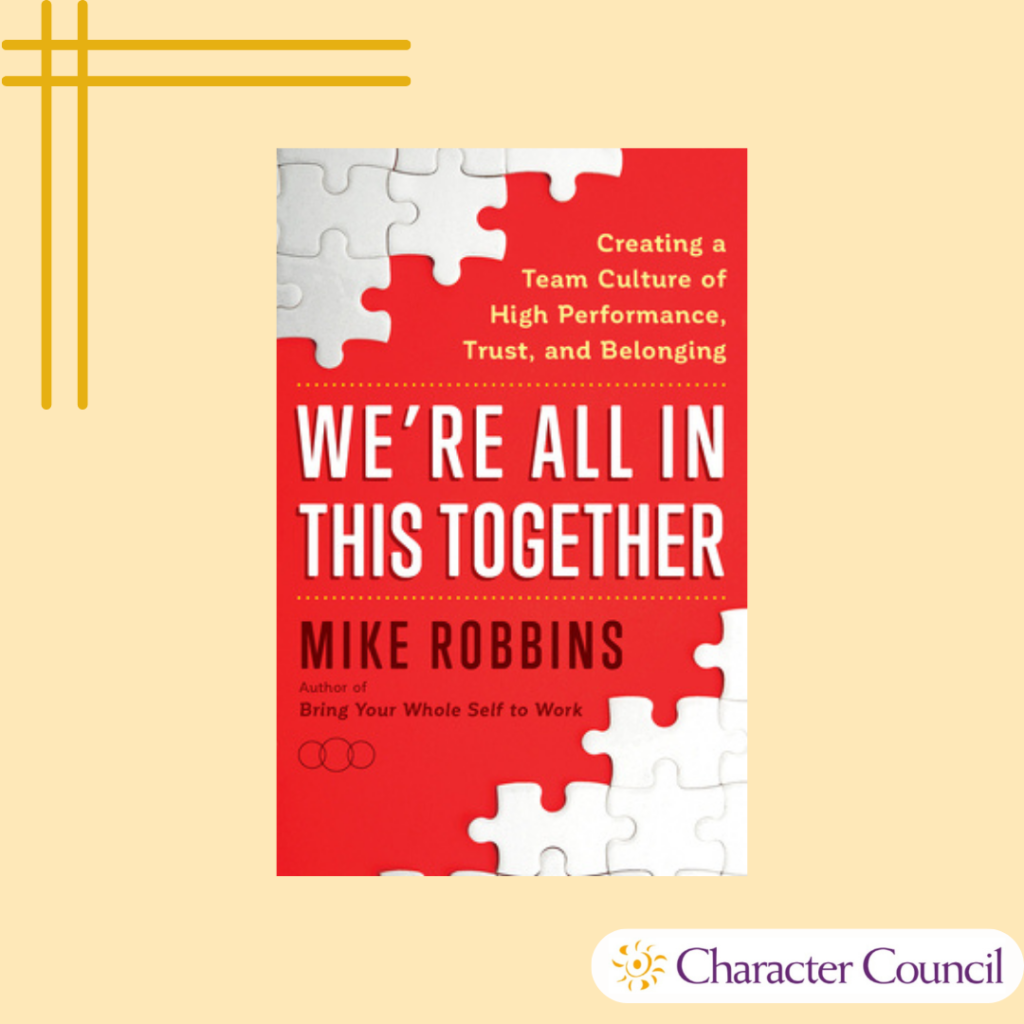 on our Collaboration in Business Shelf
Our other Pillars have resources that can be used in a workplace setting.

Activities
No Matter How You Say It
Curriculum Connections
Croskey's Corner

Quotes
Character All Month Calendar
Related Qualities
Character Holiday Activities
Family Activity (with a printable for sending home to parents)

Christian Family Activity
Bible Verses
Christian Poster
Prayer and Reflections
Archived Resources