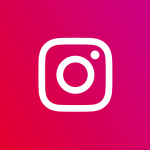 Love the quote images you see below? Follow us on Instagram for more like them throughout the month!
"All that we are is the result of what we have thought. The mind is everything. What we think we become."
~Buddha

"One of the things I learned the hard way was that it doesn't pay to get discouraged. Keeping busy and making optimism a way of life can restore your faith in yourself."
~Lucille Ball

"I hope the millions of people I've touched have the optimism and desire to share their goals and hard work and persevere with a positive attitude."
~Michael Jordan

"A positive attitude causes a chain reaction of positive thoughts, events and outcomes. It is a catalyst and it sparks extraordinary results."
~Wade Boggs

"A lot of times people look at the negative side of what they feel they can't do. I always look on the positive side of what I can do."
~Chuck Norris

"A pessimist sees the difficulty in every opportunity; an optimist sees the opportunity in every difficulty."
~Winston Churchill

"A healthy attitude is contagious but don't wait to catch it from others. Be a carrier."
~Unknown

"Optimism is the foundation of courage."
~Nicholas M. Butler

"The positive thinker sees the invisible, feels the intangible, and achieves the impossible."
~Winston Churchill

"If you have a positive attitude and constantly strive to give your best effort, eventually you will overcome your immediate problems and find you are ready for greater challenges."
~Pat Riley

"Believe you can and you're halfway there."
~Theodore Roosevelt

"Optimism is the faith that leads to achievement. Nothing can be done without hope and confidence."
~Helen Keller

"Perpetual optimism is a force multiplier."
~Colin Powell

"Optimism is a happiness magnet. If you stay positive, good things and good people will be drawn to you."
~Mary Lou Retton

"In times of great stress or adversity, it's always best to keep busy, to plow your anger and your energy into something positive."
~Lee Iacocca

"If you don't like something, change it. If you can't change it, change your attitude."
~Maya Angelou

"Don't let your failures define you—let them teach you."
~Barack Obama
Do you have any favorite quotes about Positivity? Share them below!