vs.

 

confusion
Organizing my thoughts and surroundings for greater acheivement
To practice Orderliness I will:
organize my work area for efficiency
pick up after myself
put things back where they belong
spend time planning
order my thoughts to communicate clearly
A God of Order
Our God is a God of Order. The second verse in Creation story tells us that "The earth was without form and void, and darkness was over the face of the deep." Out of this chaos, God created an order to the Universe. He separated light from darkness, the heavens from the earth, and water from dry land. He made the animals in the waters, on the land and in the air. He made man to tend the beautiful world he created. In all the time since Creation, the sun has been rising every day, just as He ordered it.
God will create order out of our chaotic lives, if we get out of his way and let him. If we open our hearts to God's Word, it can bring a beautiful and peaceful order to our life. He can order the chaos in our lives the way he eliminated chaos in the creation story. His faithfulness can replace our uncertainty. When we feel out of control, he can give us purpose and his Light can illuminate our darkest hours.
This month, let go of your chaos and embrace the order and peace that God offers us.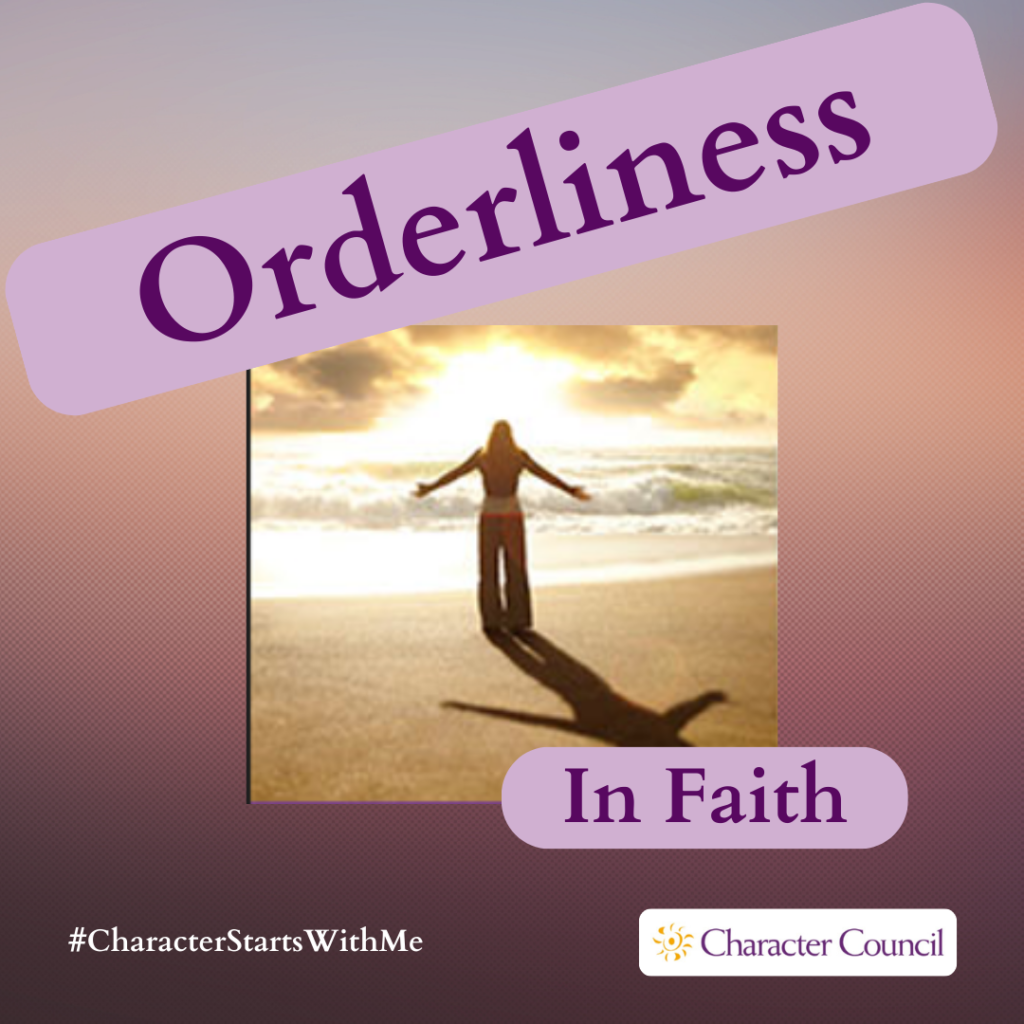 Archived Faith Resources
1-Minute Testimonials
5-Minute Studies
Children and Family Resources
4-Minute Sermons