vs.

 

idleness
Recognizing and doing what needs to be done before I am asked to do it
To practice Initiative I will:
contribute to the success of the whole team
be part of the solution rather than the problem
do what is right before being asked
look for ways to help others
not procrastinate
Watching for Opportunities
Love is at the core of the Christian life: "love God and love your neighbor as yourself" are God's two great commandments and priorities for our life (Mark 12:29-31). Initiative prompts us to watch for opportunities to love and help others.
Are you an 'energy giver' or an 'energy taker'? Do you work to be part of a solution or are you part of the problem? A person who takes initiative often gives, encourages and serves before others even realize there is a need, problem or opportunity.
Take initiative. In just seconds you can significantly encourage others through a smile or affirming word or a kind deed. Initiative is being attentive to opportunities to show Christ's love through acts of kindness and love.
This month, how will you take the Initiative and show God's love every day?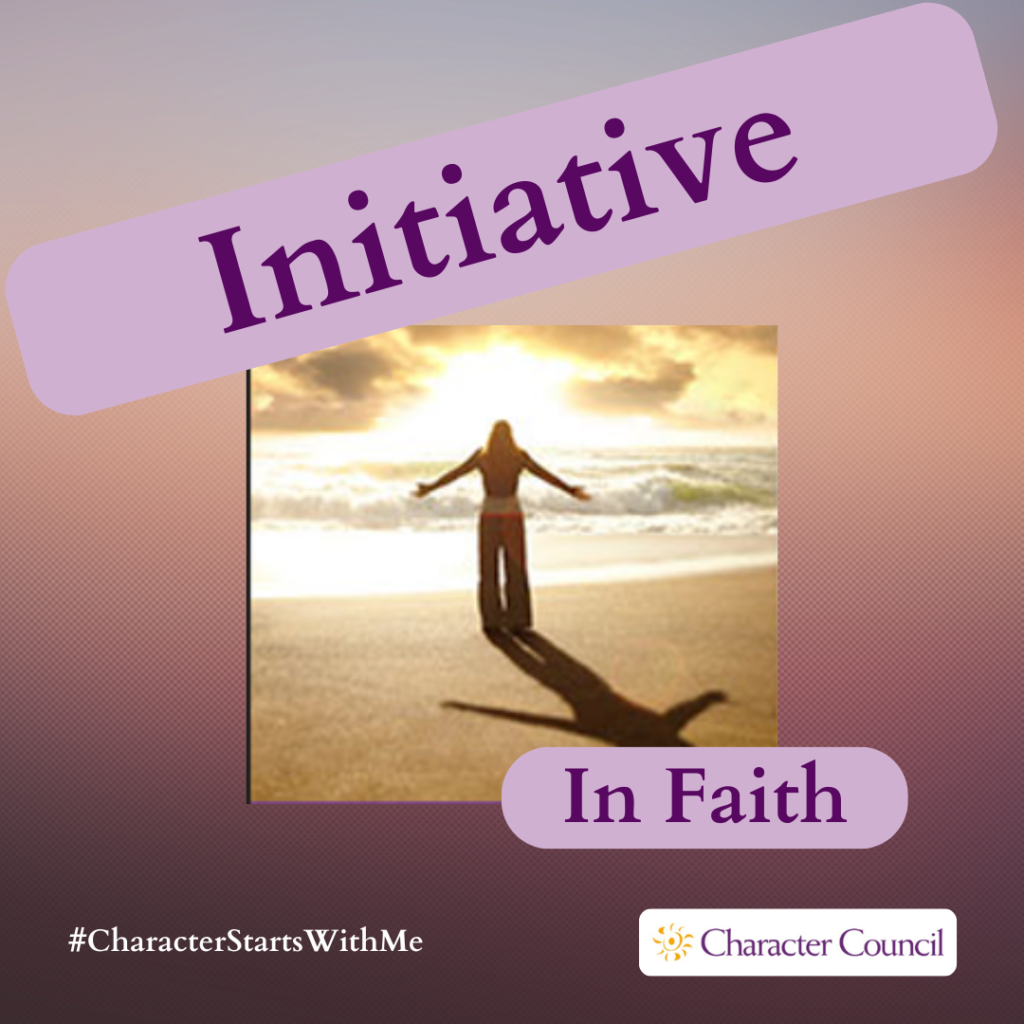 Archived Faith Resources
Character Helps
 5-Minute Studies
Children and Family Resources
 4-Minute Sermons