vs.

 

inconsistency
Fulfilling commitments even in the face of difficulty
To practice Dependability I will:
keep my word
be careful what I promise
correct my mistakes
do my fair share
be aware of my limits 
"God is Always Dependable"
Most lessons on dependability begin with teaching individuals to be dependable. As people of faith, we not only need to be dependable to others, we also need to recognize our dependence on God because God is always dependable. We may think of ourselves as independent but in reality, we need God. We are dependent on him for life. He provides love, guidance, forgiveness, and strength. Recognizing our dependence on God is the beginning of our relationship with Him. We needn't wait until we run out of our resources before we place our challenges in his hands. He wants to be a part of everything we do. By recognizing our dependence on God, we can stay centered on keeping our faith a part of everything we do.
This month, practice dependability by giving God your worries and accepting His Peace.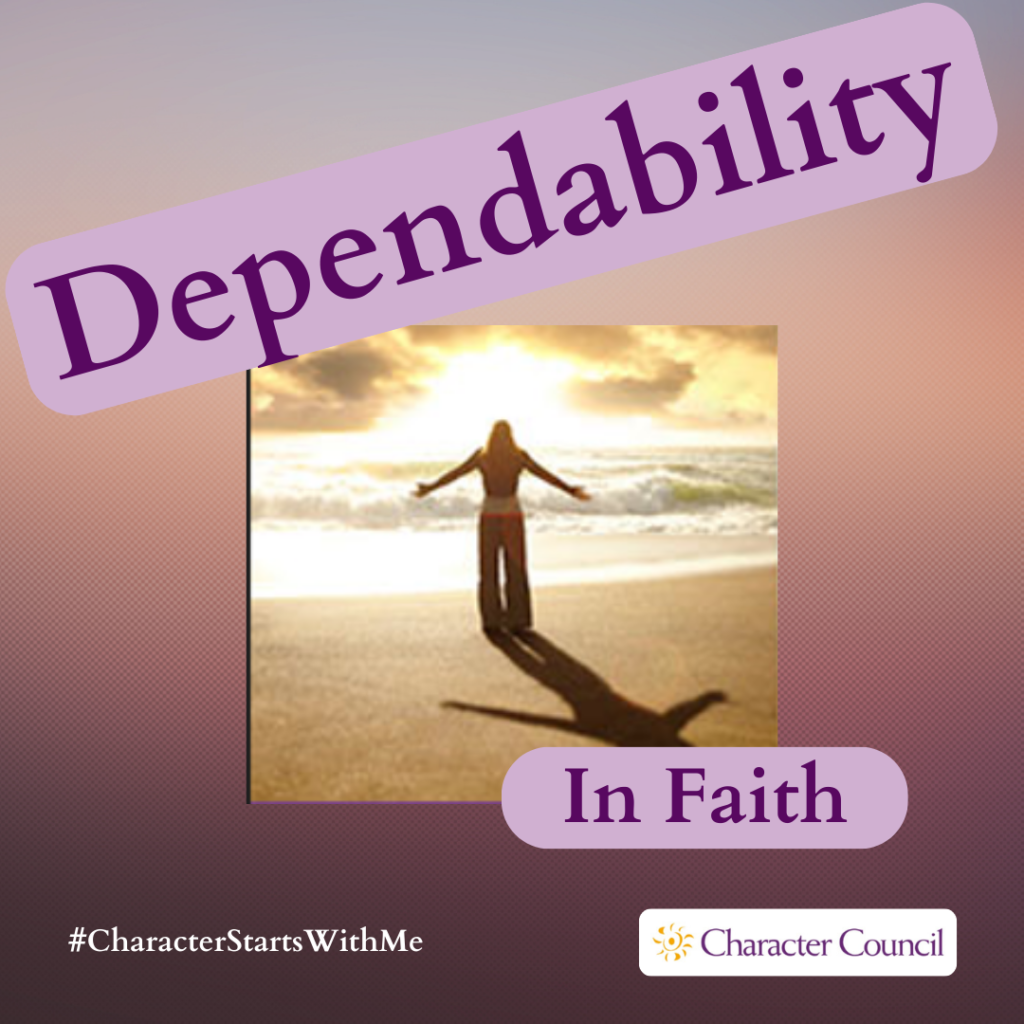 The Links below will take you to Resources you can use in a Christian Faith Based setting
to encourage the Character Quality of Dependability.
Our other Pillars have resources that can be adapted for use in a Christian setting.

Activities
No Matter How You Say It
Curriculum Connections
Croskey's Corner

Teambuilding
Power Up with Character
Interview Questions
Adult Business Books

Quotes
Character All Month Calendar
Related Qualities
Character Holiday Activities
Family Activity (with a printable for sending home to parents)
Archived Bulletins on Dependability:
One-Minute Testimonials
Children and Family Resources
Four-Minute Sermons
Bulletin Inserts