Humility Verses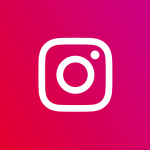 Love the bible verse images you see below? Follow us on Instagram for more like them throughout the month!
"He leads the humble in what is right, and teaches the humble his way."


Psalms 25:9
Jesus said: "For I have come down from heaven not to do my will but to do the will of him who sent me"


John 6:38
"Humble yourselves before the Lord, and he will lift you up."


James 4:10
"If my people, who are called by my name, will humble themselves and pray and seek my face and turn from their wicked ways, then I will hear from heaven, and I will forgive their sin and will heal their land."


2 Chronicles 7:14
"Then he said to them, 'Whoever welcomes this little child in my name welcomes me; and whoever welcomes me welcomes the one who sent me. For it is the one who is least among you all who is the greatest.'"


Luke 9:48
"Be completely humble and gentle; be patient, bearing with one another in love."


Ephesians 4:2
"Pride goes before destruction, a haughty spirit before a fall."


Proverbs 16:18
"Therefore, as God's chosen people, holy and dearly loved, clothe yourselves with compassion, kindness, humility, gentleness and patience."


Colossians 3:12
"Likewise, you who are younger, be subject to the elders. Clothe yourselves, all of you, with humility toward one another, for 'God opposes the proud but gives grace to the humble.'"


1 Peter 5:5
"Sitting down, Jesus called the Twelve and said, "Anyone who wants to be first must be the very last, and the servant of all."


Mark 9:35
"And he preached, saying, 'After me comes he who is mightier than I, the strap of whose sandals I am not worthy to stoop down and untie.'"


Mark 1:7
Live in harmony with one another. Do not be proud, but be willing to associate with people of low position. Do not be conceited."


Romans 12:16
"For even the Son of Man came not to be served but to serve, and to give his life as a ransom for many."


Mark 10:45
Do you have any favorite bible verses about Humility? Share them below!