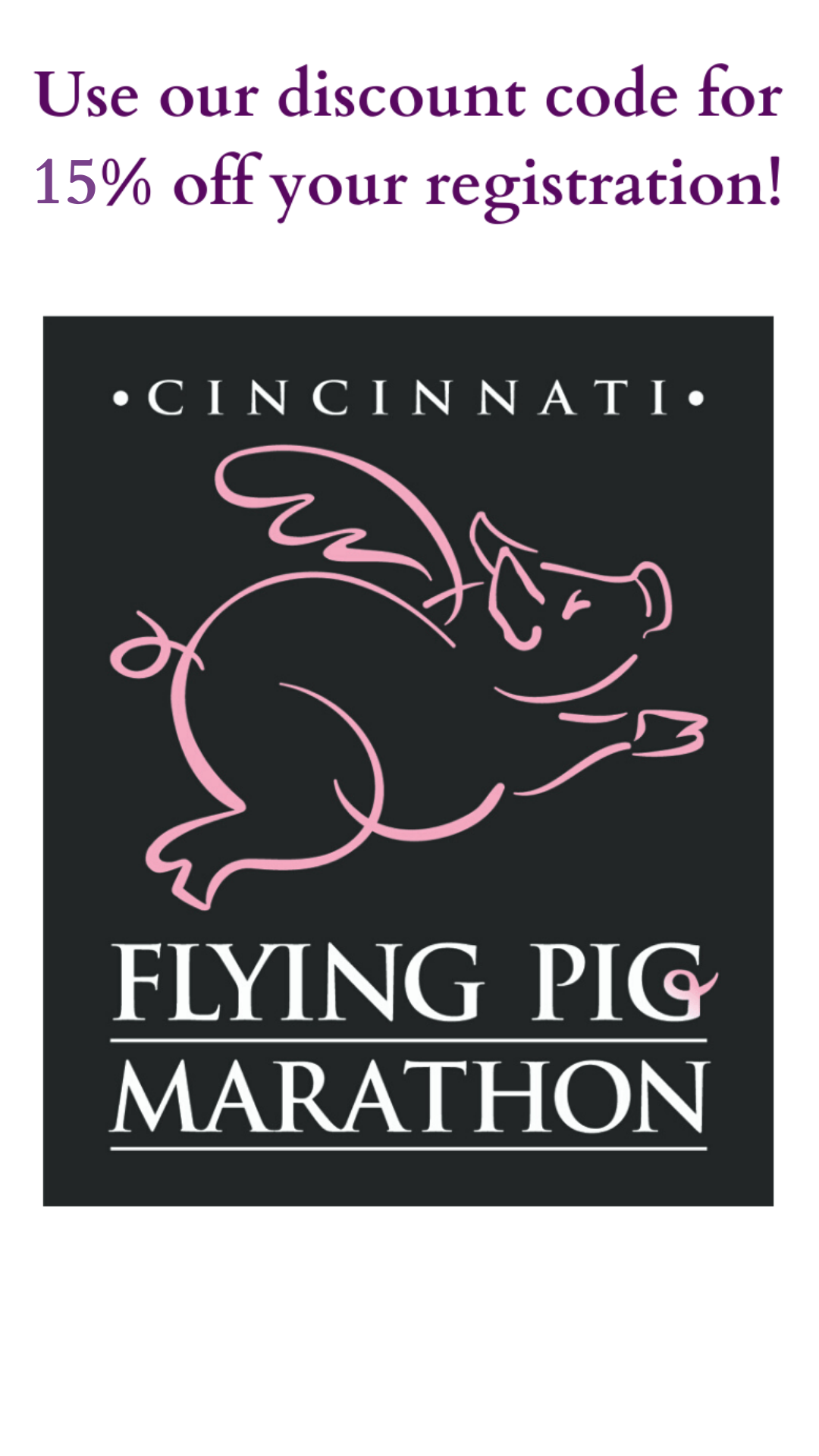 Attention:  Our code has been compromised and has been shut down.  We will be issued a new code in a few days.  Our apologies.
The code provides a 15% discount at the time of registration for 2023 Flying Pig events.  The code is active until online registration closes (or until an event is sold out).  The code should be used in the Promo Code Box, at the bottom of the application form before you continue to the waiver.
Be sure to set us up as your Fundraising Charity to assist our efforts.  Any amount is appreciated. This is the reason we are given discount codes.
Please do not post the code in public, social media, or mass emails.  This can revoke our code and prevent us from participating in the future.  Please be responsible.