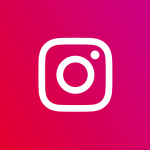 Loving the quote images? Follow us on Instagram for more like them throughout the month!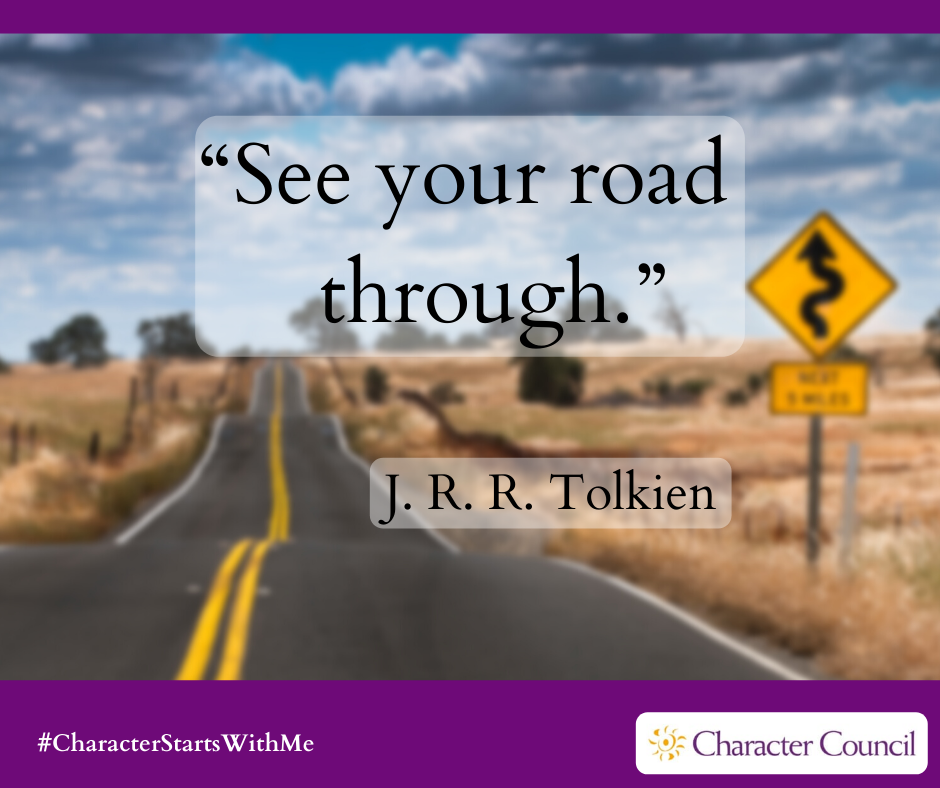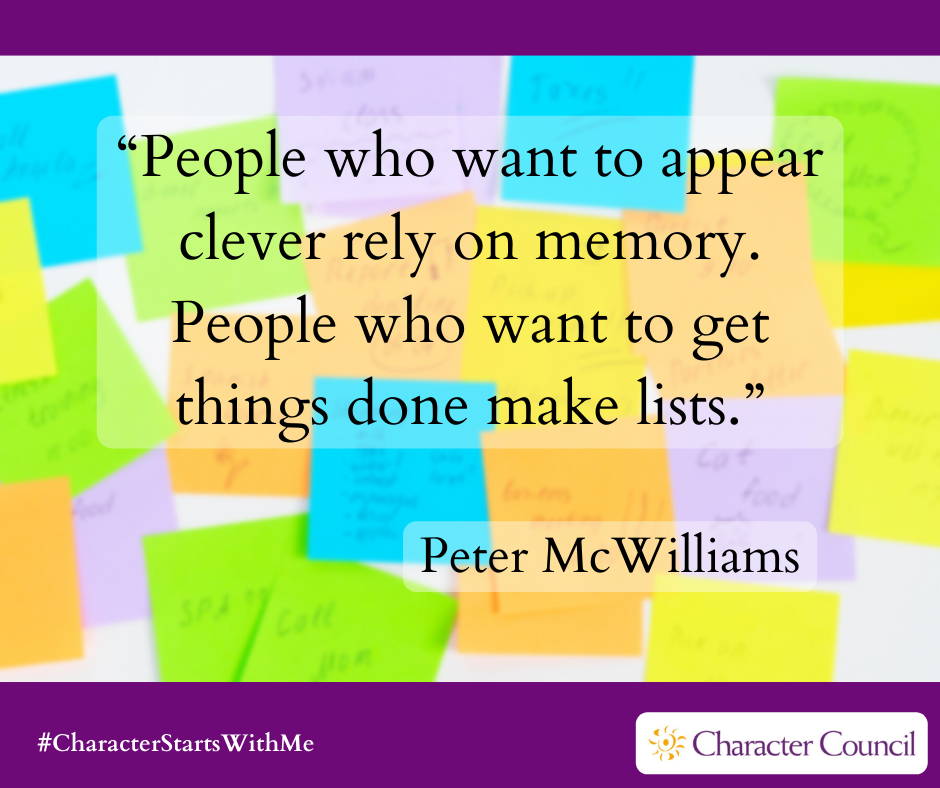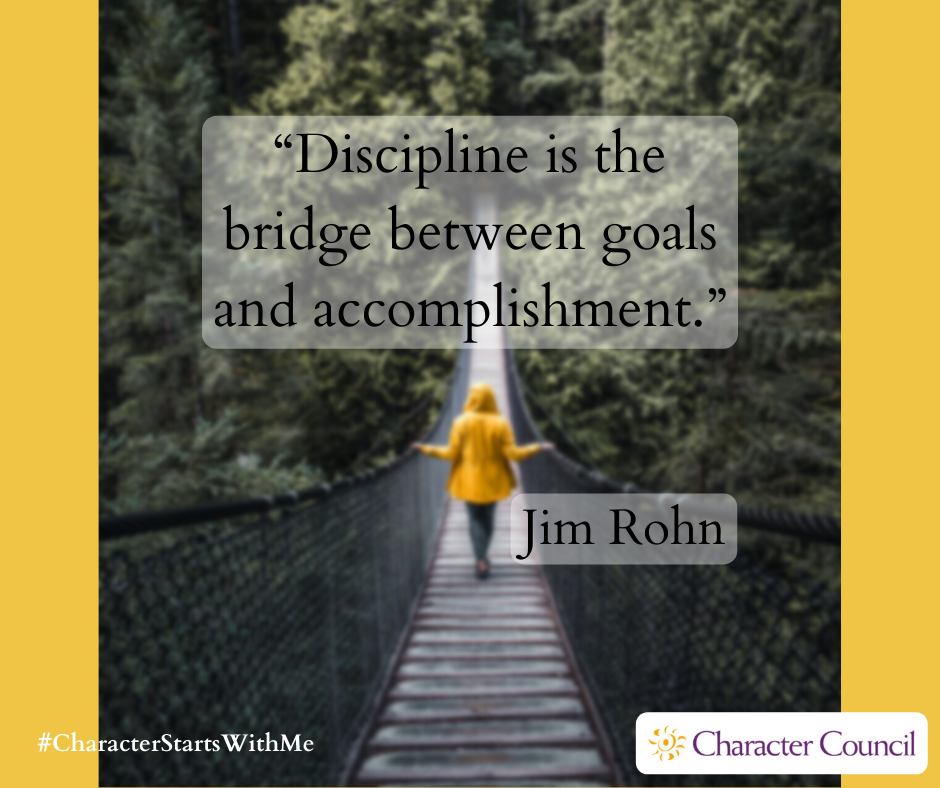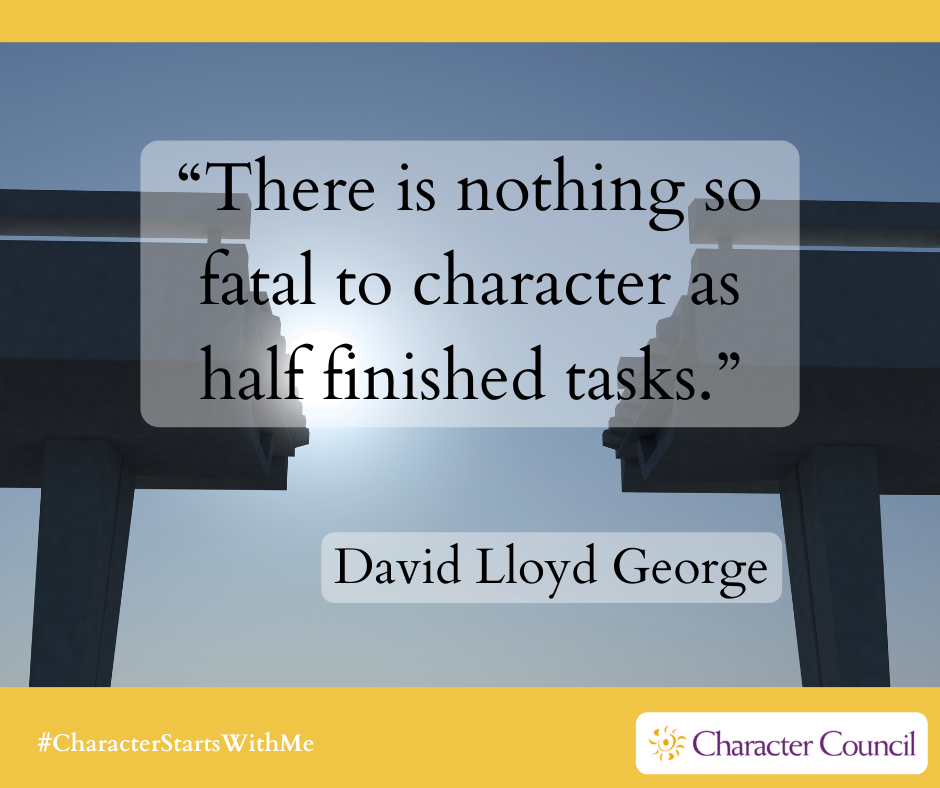 "See your road through."
-J. R. R. Tolkien
"Discipline is the bridge between goals and accomplishment."
-Jim Rohn
"Every job is a portrait of the person who does it. Autograph your work with excellence."
-Abraham Lincoln
"Whatever work you undertake, do it seriously, thoroughly and well; never leave it half-done or undone, never feel yourself satisfied unless and until you have given it your very best. Cultivate the habits of discipline and toleration. Surrender not the convictions you hold dear but learn to appreciate the points of view of your opponents."
-Syama Prasad Mukherjee

"A good leader can engage in a debate frankly and thoroughly, knowing that at the end he and the other side must be closer, and thus emerge stronger. You don't have that idea when you are arrogant, superficial, and uninformed."
-Nelson Mandela
"Life should not be a journey to the grave with the intention of arriving safely in a pretty and well-preserved body, but rather to skid in broadside in a cloud of smoke, thoroughly used up, totally worn out, and loudly proclaiming "Wow! What a Ride!"
-Hunter S. Thompson

"Thoroughness characterizes all successful men. Genius is the art of taking infinite pains. All great achievement has been characterized by extreme care, infinite painstaking, even to the minutest detail."
-Elbert Hubbard
"We are what we repeatedly do. Excellence, then, is not an act, but a habit."
-Aristotle
"A project is complete when it starts working for you, rather than you working for it."
-Scott Allen

"Nothing builds self-esteem and self-confidence like accomplishment."
-Thomas Carlyle

"Acquire the art of detachment, the virtue of method, and the quality of thoroughness, but above all the grace of humility."
~William Osler
"We rate ability in men by what they finish, not by what they attempt."
-Anonymous
"There is nothing so fatal to character as half finished tasks."
-David Lloyd George
"It's attention to detail that makes the difference between average and stunning."
-Francis Atterbury

"It had long since come to my attention that people of accomplishment rarely sat back and let things happen to them. They went out and happened to things."
-Leonardo da Vinci
"For most diagnoses all that is needed is an ounce of knowledge, an ounce of intelligence, and a pound of thoroughness."
-Anonymous

"When you have a great and difficult task, something perhaps almost impossible, if you only work a little at a time, every day a little, suddenly the work will finish itself."
-Isak Dinesen (pseudonym of Baroness Karen Blixen)
"People who want to appear clever rely on memory. People who want to get things done make lists."

-Peter McWilliams
"If the chaos is overwhelming, I start making lists. To write it down, puts it in perspective."
-Renee Lawless
"My therapist told me the way to achieve true inner peace is to finish what I start. So far today, I have finished 2 bags of M&M's and a chocolate cake. I feel better already."
-Dave Barry
How can you use Quotes?
Start a discussion: Quotes can start a discussion about a character trait at the beginning of a meeting or the dinner table. You can ask questions about what it means, how they have seen the trait demonstrated in their own lives, or how they can develop it themselves.
Provide a model: Quotes can provide a model of good character. When you read a quote from a famous person or historical figure, you show that people they admire also value the same character traits.
Use quotes as writing/journal prompts: Ask them to write a short essay about a quote to help them think more deeply about its implications for their lives.
Post quotes: You can post quotes where they will be seen/heard often – classroom, breakroom, lobby, dining room, email signatures, video bulletin boards, morning announcements, social media, etc.
Read quotes aloud: You can read quotes aloud to your children during mealtimes, bedtime, or any other time you spend together.
Make it fun:  You can make it even more fun by incorporating games, activities, or crafts. Let children decorate signs with the quotes to hang in the classroom or a bedroom door. Record children saying it and post it on social media.