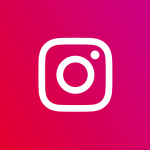 Love the quote images you see below? Follow us on Instagram for more like them throughout the month!
"What's a man's first duty? The answer's brief: To be himself."


-Henrik Ibsen
"He does not believe that does not live according to his belief."


-Sigmund Freud
"Never regret anything you have done with a sincere affection; nothing is lost that is born of the heart."


-Basil Rathbone
"As we express our gratitude, we must never forget that the highest appreciation is not to utter words, but to live by them."


-John F. Kennedy
"Hold faithfulness and sincerity as first principles."


-Confucius
​"It's discouraging to think how many people are shocked by honesty and how few by deceit."

― Noël Coward
"Be sincere, Be brief, Be seated."


-Franklin D. Roosevelt
"When pure sincerity forms within, it is outwardly realized in other people's hearts."


-Lao Tzu
"Sincerity – if you can fake that, you've got it made."


-George Burns
"One thing you can't hide – is when you're crippled inside."


-John Lennon
"Sincerity gives wings to power."


-Latin Proverb
"Be content to seem what you are."


-Marcus Aurelius
"Say what you mean and act how you feel, because those who matter don't mind, and those who mind don't matter."

-Dr. Seuss
"One of the most sincere forms of respect is actually listening to what another has to say."

—Bryant H. McGill
"Whatever you are, be a good one."


-Abraham Lincoln
"Smiling away your troubles requires a clear conscience that harbors no insincerity."


-Paramahansa Yogananda
"What is uttered from the heart alone, Will win the hearts of others to your own."


-Johann Wolfgang von Goethe
"A man can never hope to be more than he is if he is not first honest about what he isn't."


-Don Williams, Jr
"He does not believe that does not live according to his belief."


-Sigmund Freud
"What comes from the heart goes to the heart"

― Samuel Taylor Coleridge​
Do you have any favorite quotes about Sincerity? Share them below!