A Character (Quality) Filled Halloween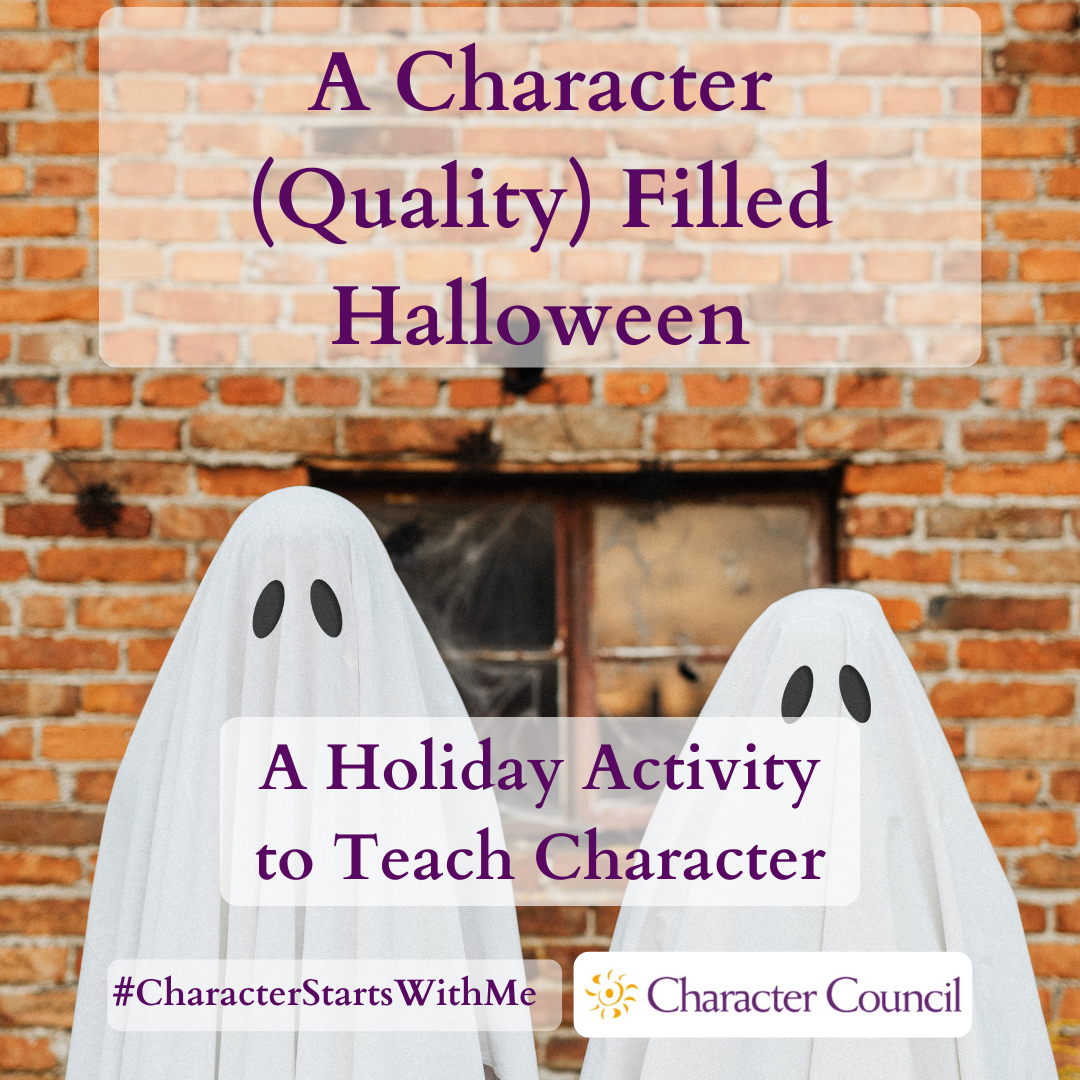 Halloween is traditionally full of costumed characters. This Halloween add some Character Qualities to the Festivities.
Alertness
• Be aware of your surroundings when you are trick or treating so you can stay safe and unharmed. Missing that step down to the driveway can result in a fall.
Cautiousness
• Take the time to plan your parties, haunted house visits or trick or treating so you can follow any Covid guidelines for you area or situation.
• Make sure your costume is safe. Watch for traffic and carry a flashlight.
• Inspect your treats.
Enthusiasm
• Take this opportunity to enjoy the holiday but avoid vandalism and creating messes.
Flexibility
• If Covid guidelines interfere with your plans, stay flexible and choose alternate ways to celebrate safely.
Gratefulness
• Be thankful to those who host parties, or pass out treats.
Respect 
• Be respectful with costume choices so they are not offensive to groups of people.
• Be respectful to yards and landscaping if you are trick or treating in the neighborhood.
• Be respectful to yourself by not over-indulging in sweet treats.
Final note: Do you think your good attitude toward how you prepare and what you expect will improve the chances that you will have fun?