Diligence strengthens:
Determination by helping to overcome distractions to focus.

Cooperation so that you can focus on working together.
Honesty by helping me focus and give an honest effort.
Punctuality by focusing on tasks so you can stay on schedule.
Creativity by focusing on a problem and seeing a creative solution. 
Diligence is strengthened by: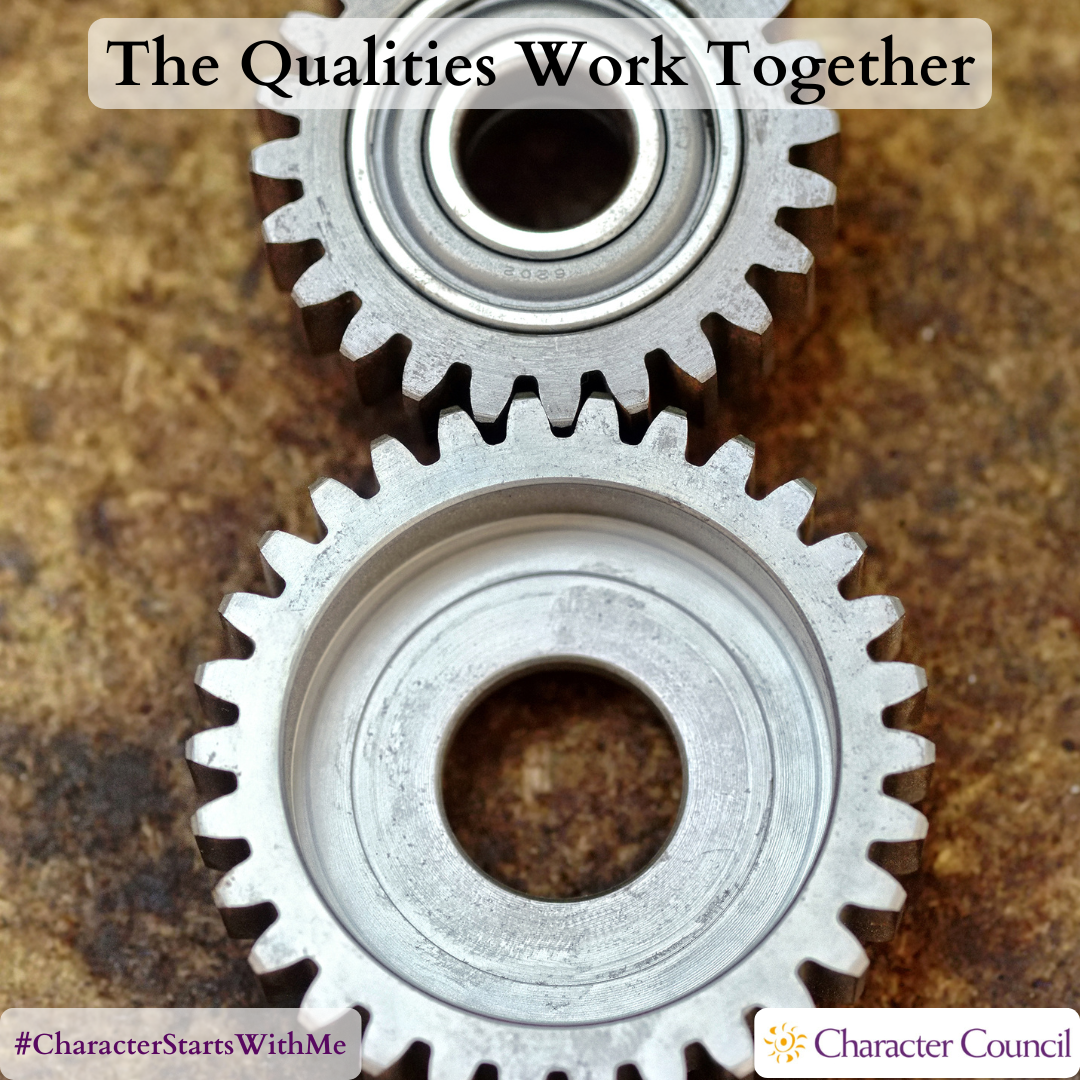 Diligence is a lot like:
Focus
Intensity
Hard Work
Industriousness
Tenacity
Concentration