Diligence In School
Focusing my effort on the work at hand
vs. laziness
To practice Diligence I will:
concentrate on my work
follow instructions
do a job right
finish my projects
not be lazy
Community Supports Diligence
A lot of distractions in a classroom can disturb the focus of Diligence. Besides the everyday noises from other students in the room and whatever is going on in the hallways or out the window, there are the distractions that each student carries with them. Add fatigue from insufficient sleep, hunger from not eating or not eating well, stress from a family situation, and peer pressure, and it's a wonder that kids can concentrate.
Making the classroom a safe haven from all the other stresses in life will improve classroom performance and behavior. It will be a place kids can't wait to get to in the morning. Building the class into a community that cares for one another will allow Diligence to bloom and learning to take center stage.
How can you build your classroom community and allow Diligence to bloom?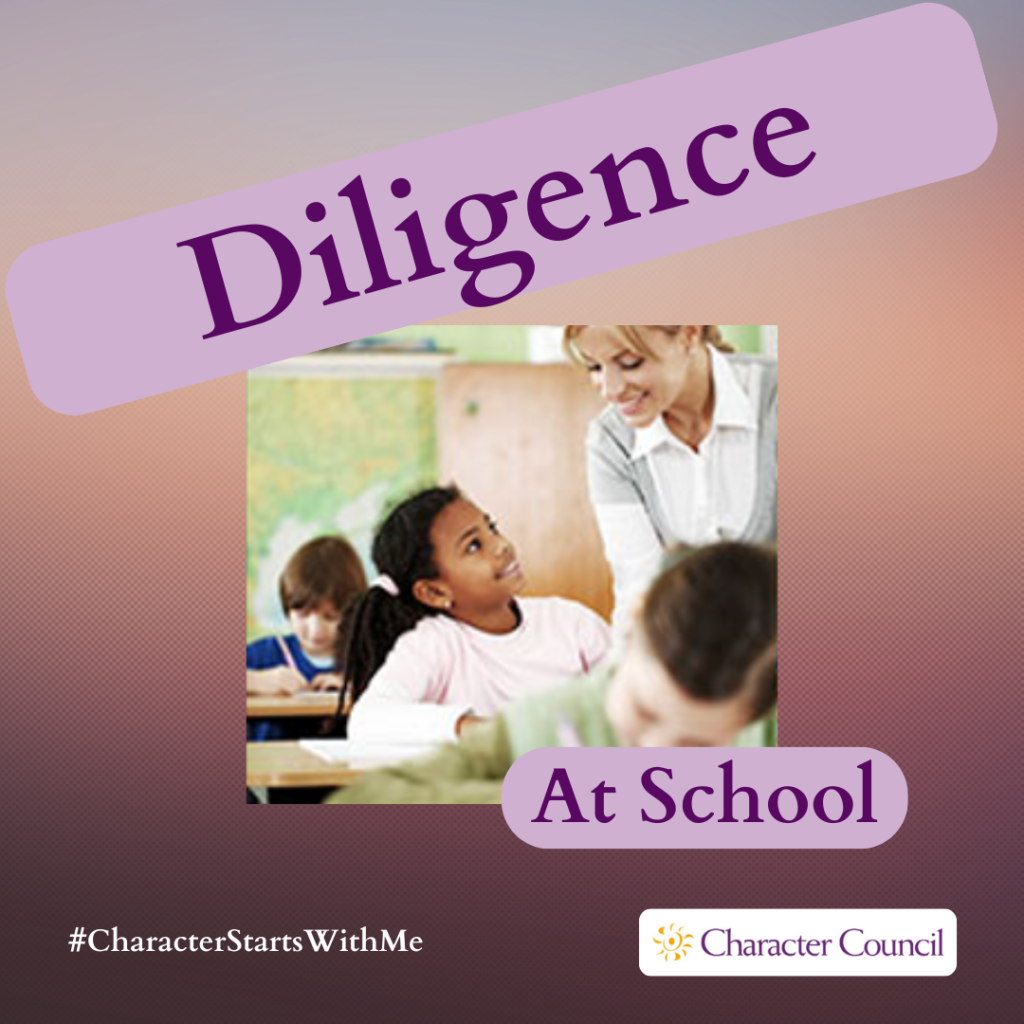 The Links below will take you to Resources you can use in the classroom or in homeschool
to teach the Character Quality of Diligence.
Archived Bulletins for Diligence