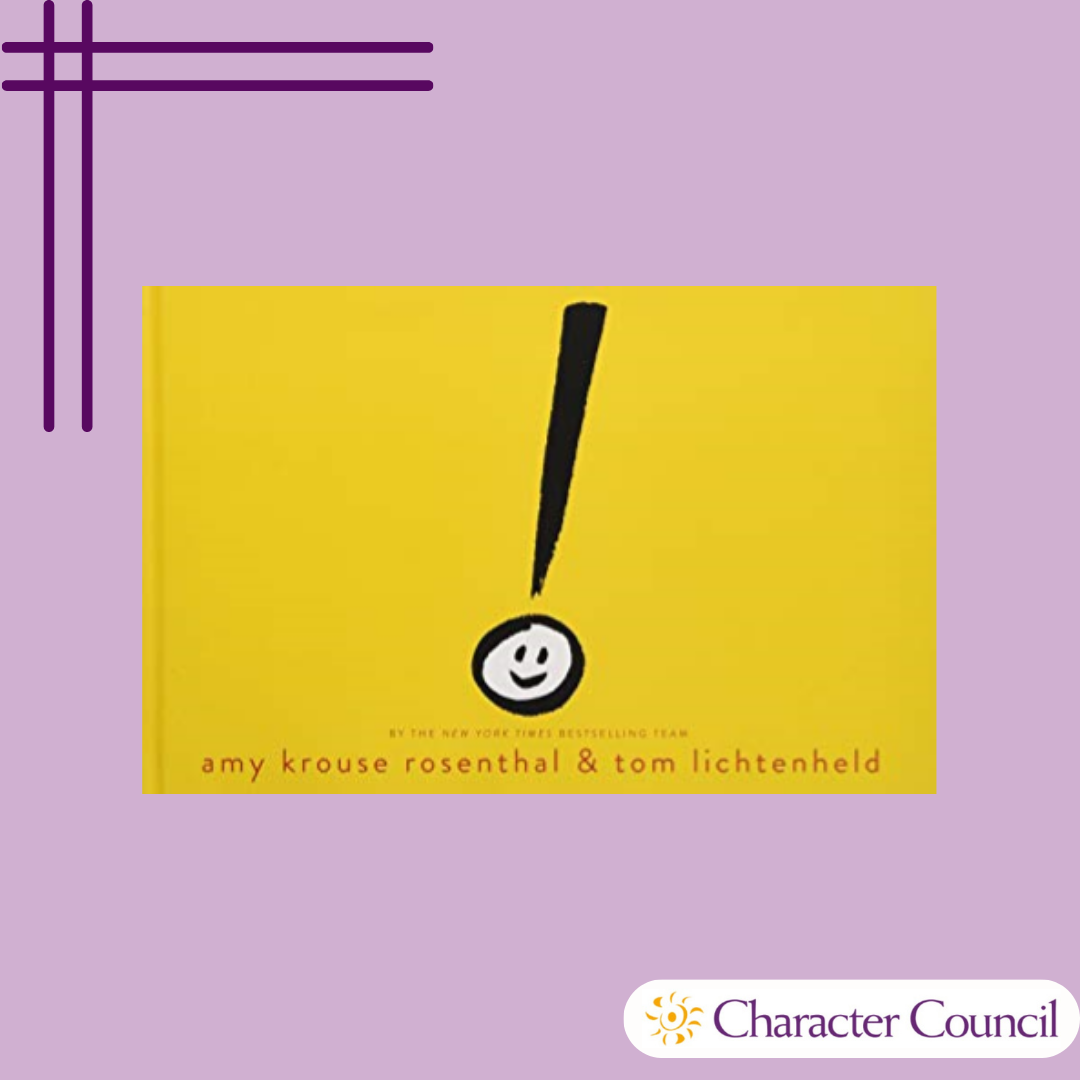 Exclamation Mark by Amy Krouse Rosenthal and Tom Lichtenheld
From the inside front cover: This is a story about an exclamation mark. And this exclamation mark's story is really everyone's story. It's about fitting in…and standing out…and, with the help of others, finding your way. Because we all have an inner exclamation mark. The question is, how to find it…
Read the book to the class. Process it with these or similar questions:
Why did exclamation mark think he didn't fit in?

Did you feel sad for exclamation mark?

Did you think question mark's questions were funny?

Have you ever felt like you didn't fit in?

Were you happy when exclamation mark found his purpose?

Can you see how being yourself is important?

Will you think of exclamation mark the next time you feel you don't fit in?
Look for the downloads of the exclamation mark handout. Instruct the students to write their first name in the top of the exclamation mark. You can choose to have them write it vertically or turn the paper and write horizontally. In the circle at the bottom they are to draw or write something that they have to offer. It can be a talent or a skill they have now or something they want to be when they grow up. Have the class get into small groups and share what they wrote or drew. When each has finished sharing, the group should respond with a Thank You, together. An alternate exercise is for them to add their name as above but then just decorate the circle. Note how the differences show off the different personalities in the classroom. How boring would it be if everyone's looked the same!
Click here to find the full list of books on Sincerity on our Goodreads shelf!